Our friends Carole and Daniel planned the perfect day for us in Marseille, complete with sunshine and breezes in this beautiful French coastal city.  After touring all morning, we were hungry!  So we looked for parking and lunch in a town crowded with soccer fans and Sunday strollers.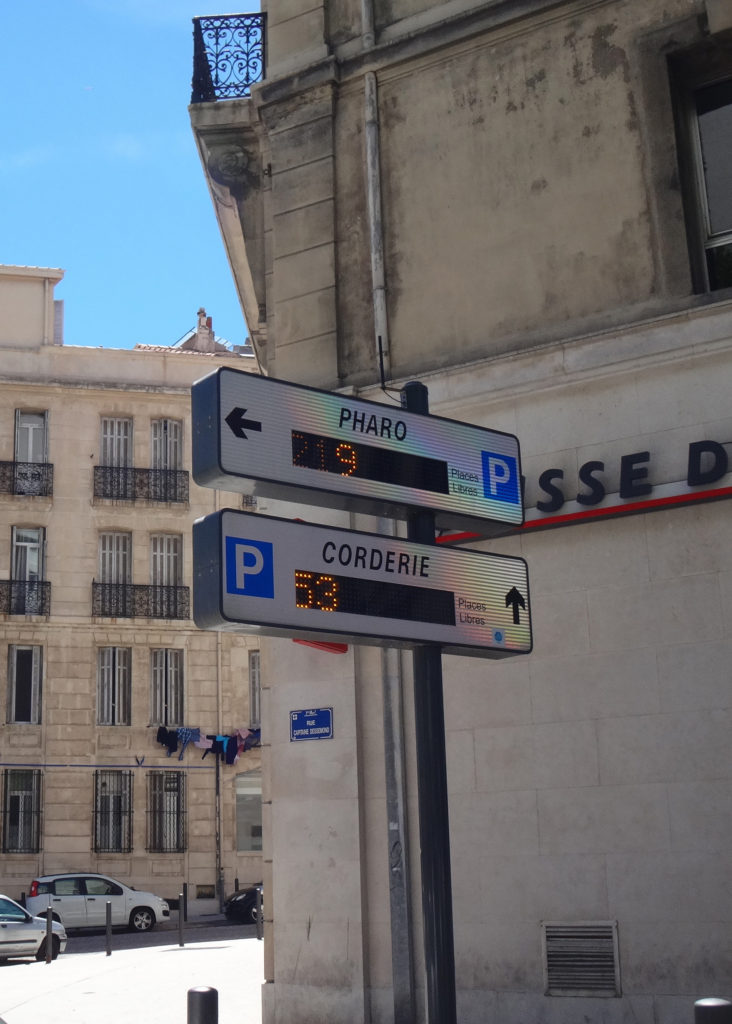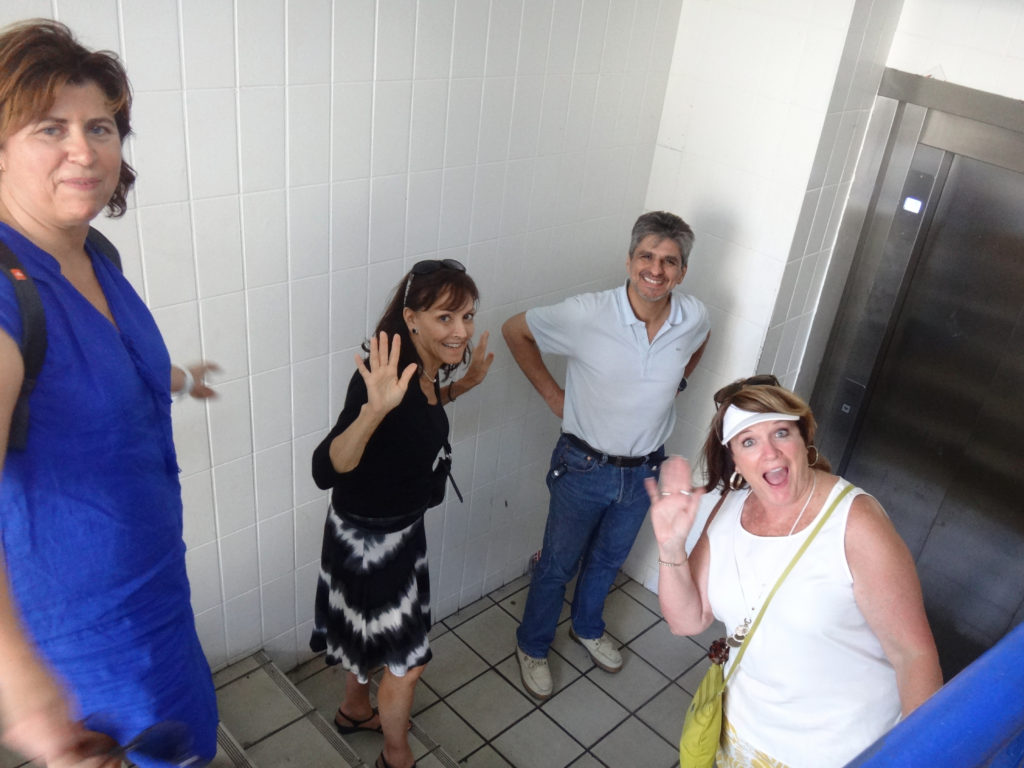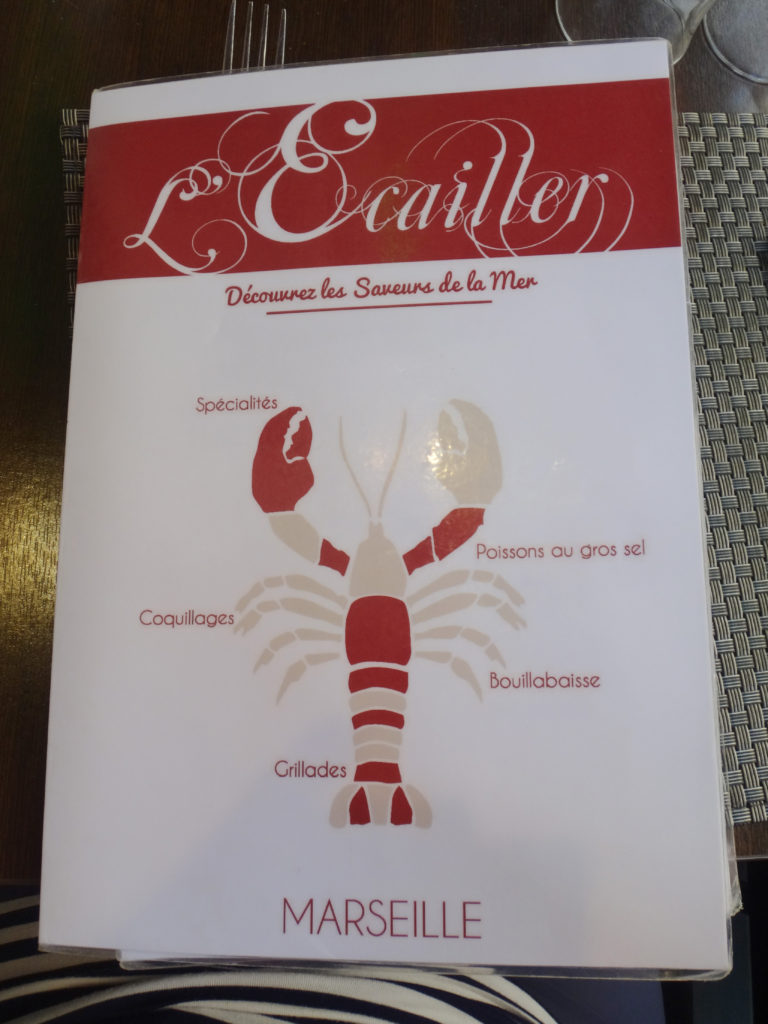 Here's a tiny video of Denise and Sher trying to figure out a French menu before they were brought the menu in English.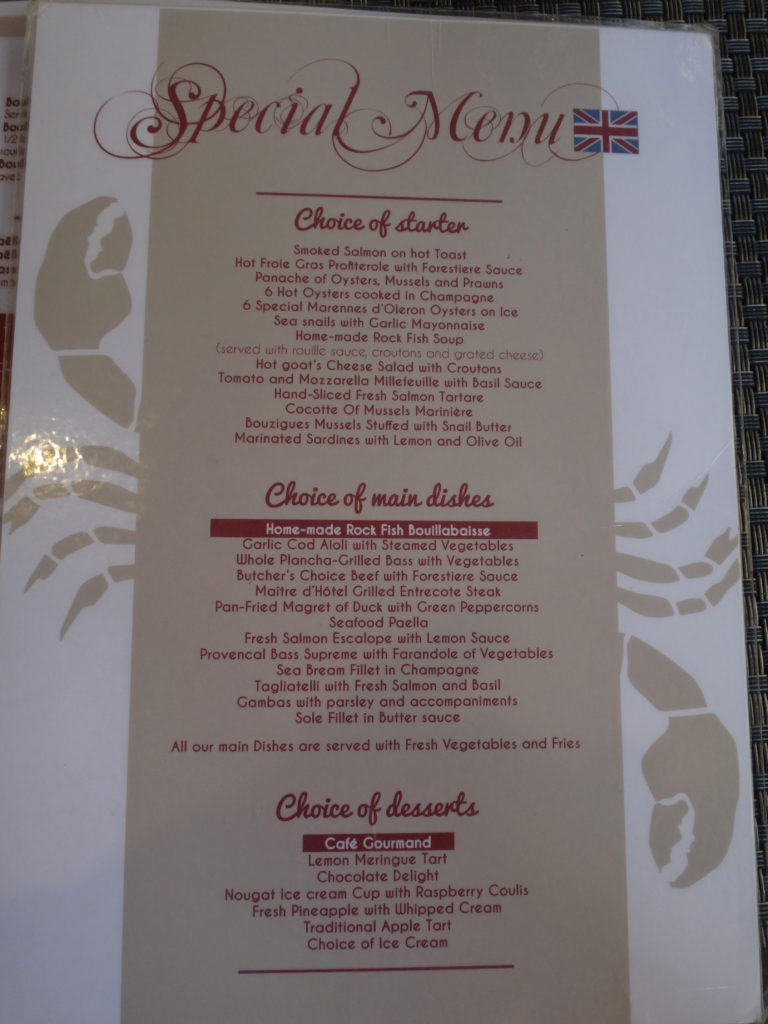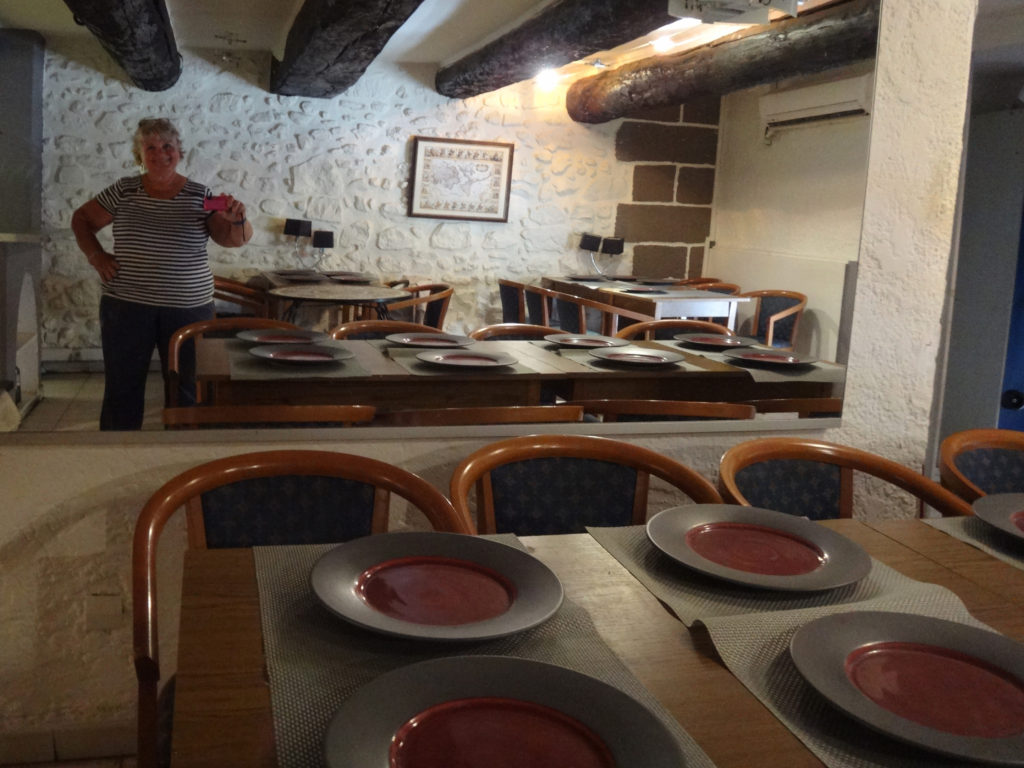 We ate outside on a screened porch but this is the interior of the L'Ecailler Restaurant in Marseille, France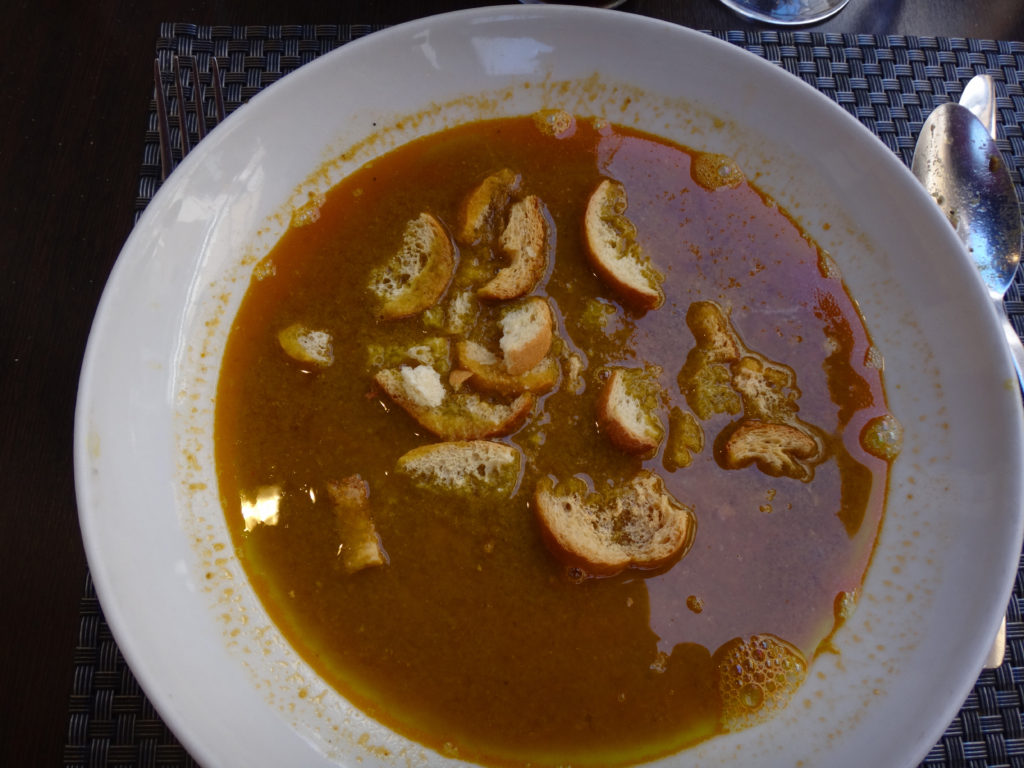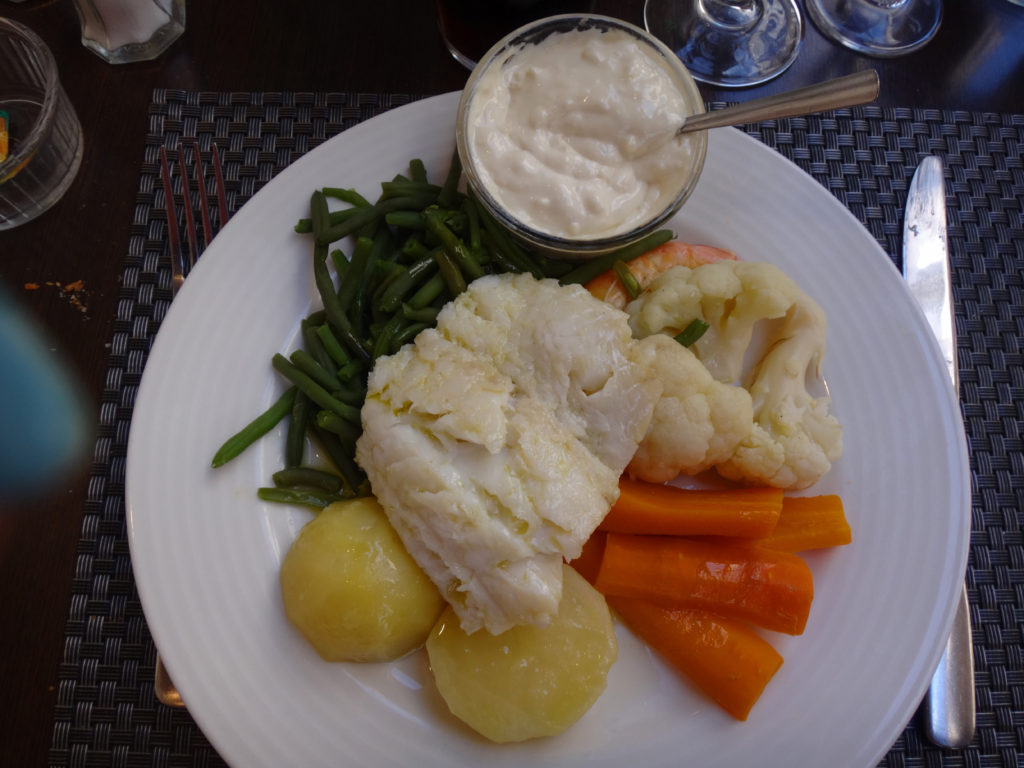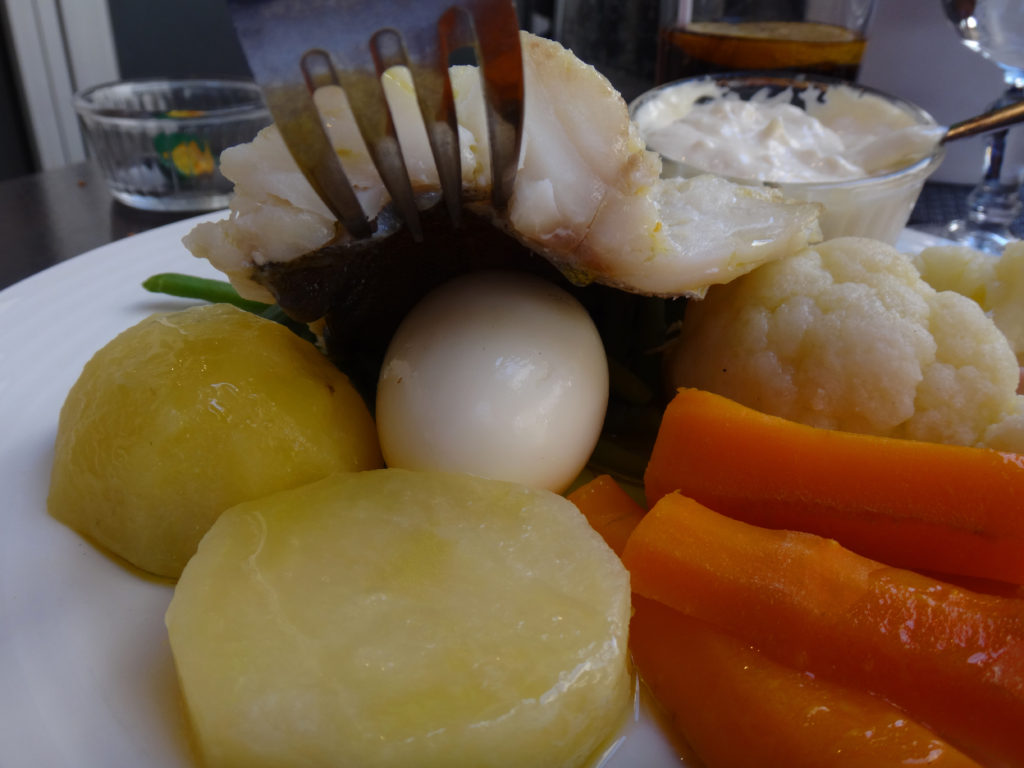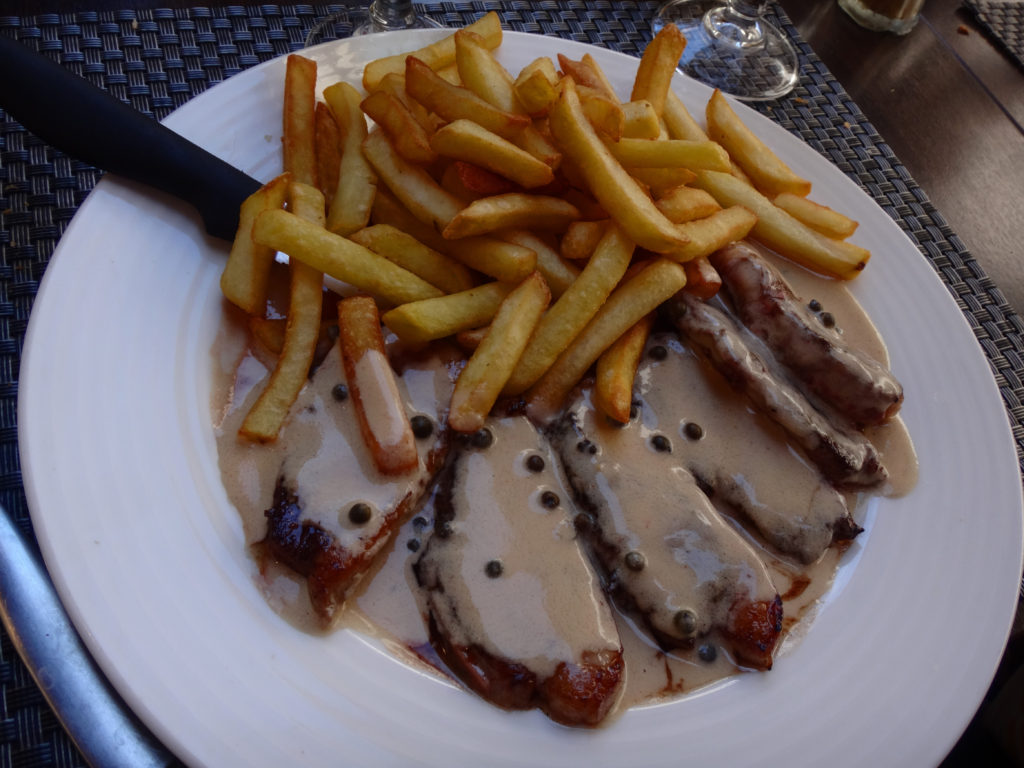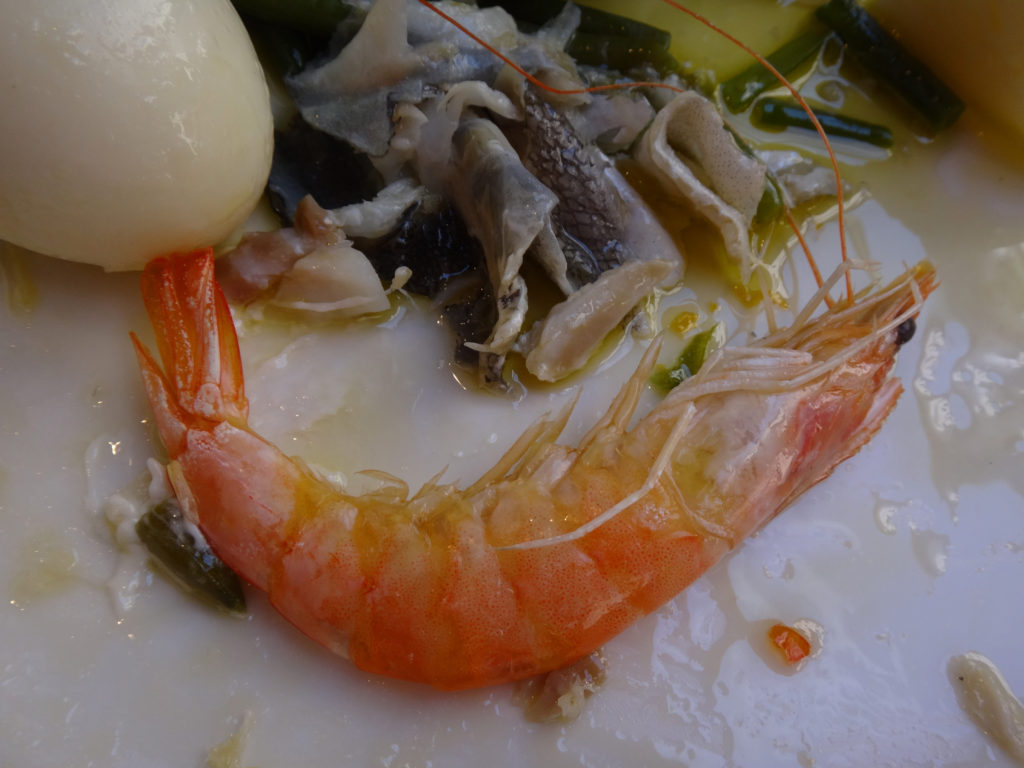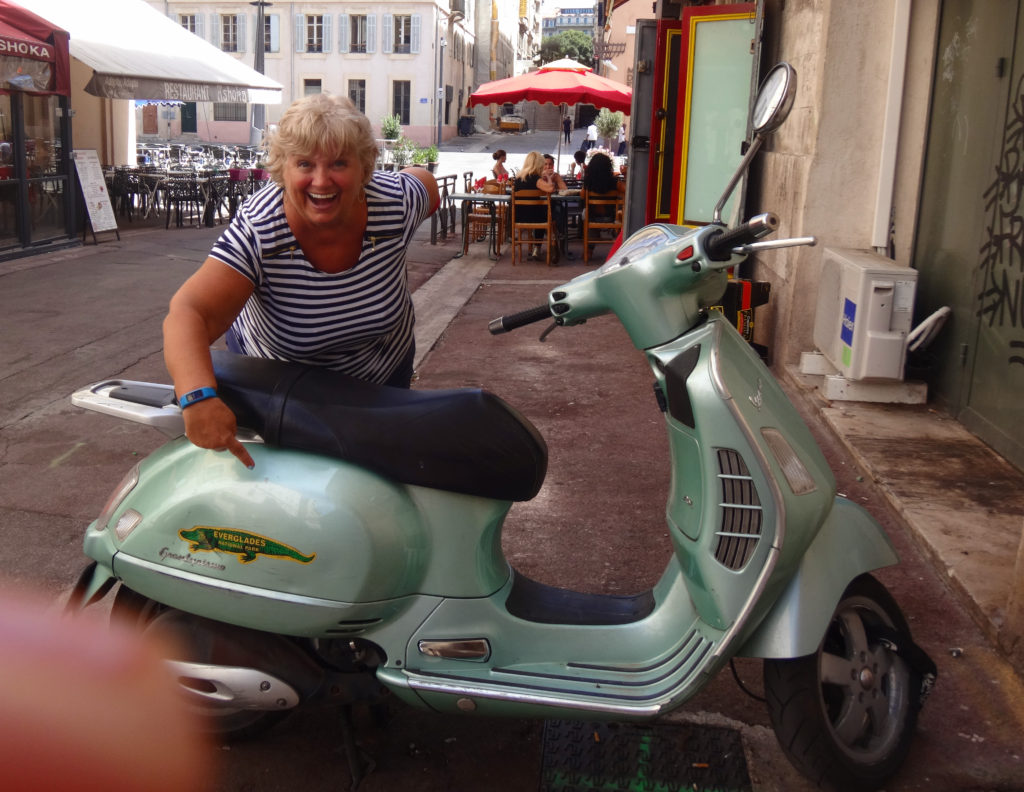 Full and relaxed, we headed out to explore the waterfront of Nice.  As we walked, we passed a small market, a mirrored shaded area and the huge ferris wheel we had seen from the basilica.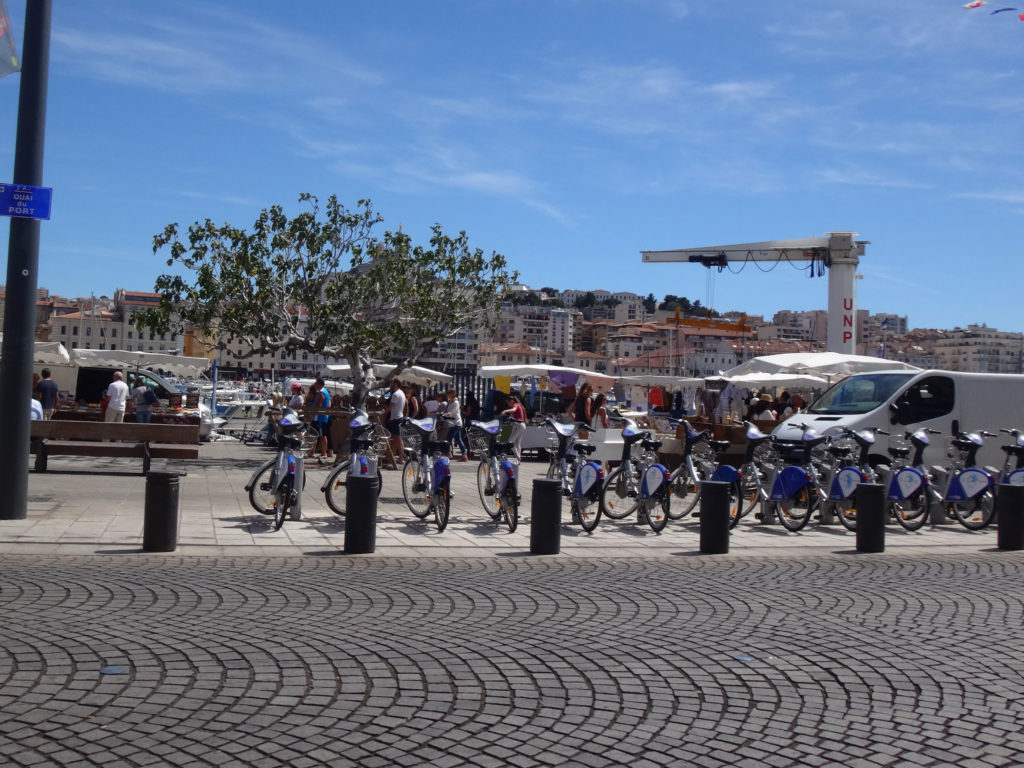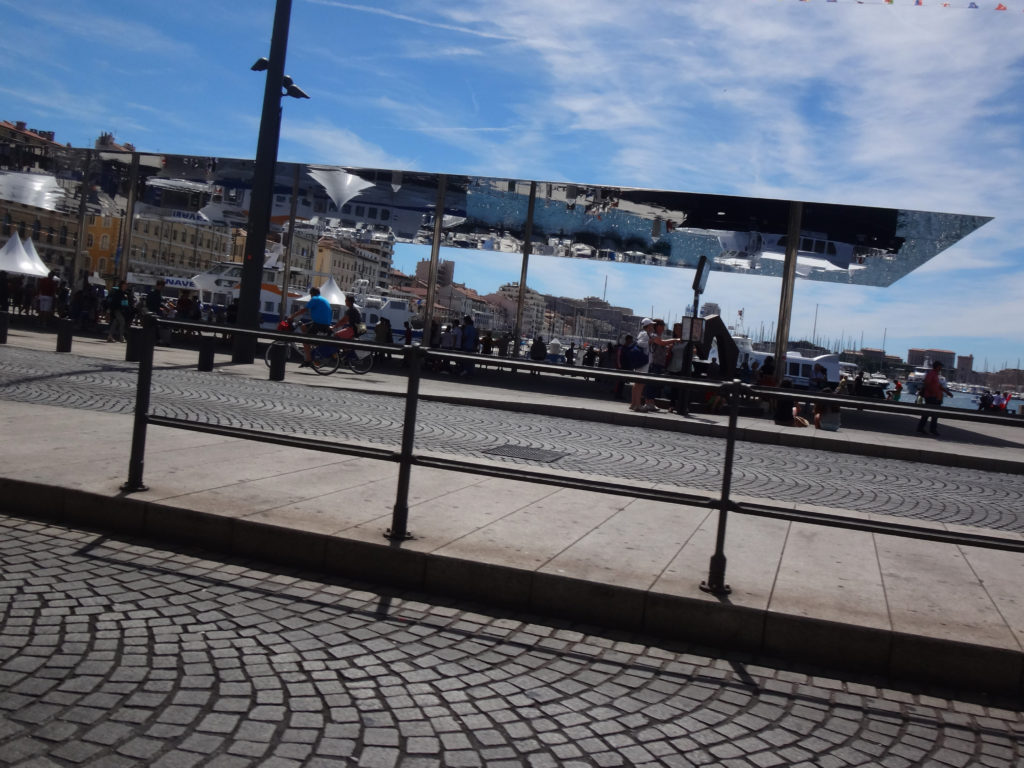 There was a Picasso exhibit in Marseille but we had already visited Picasso museums in Barcelona, Malaga and Paris and we had viewed his art at numerous galleries throughout Europe (damn, that man was prolific!).  So we skipped this exhibit although the Museum of European and Mediterranean Civilisations building, itself, is stunning.  It's called the J4 (the name of the pier) for short.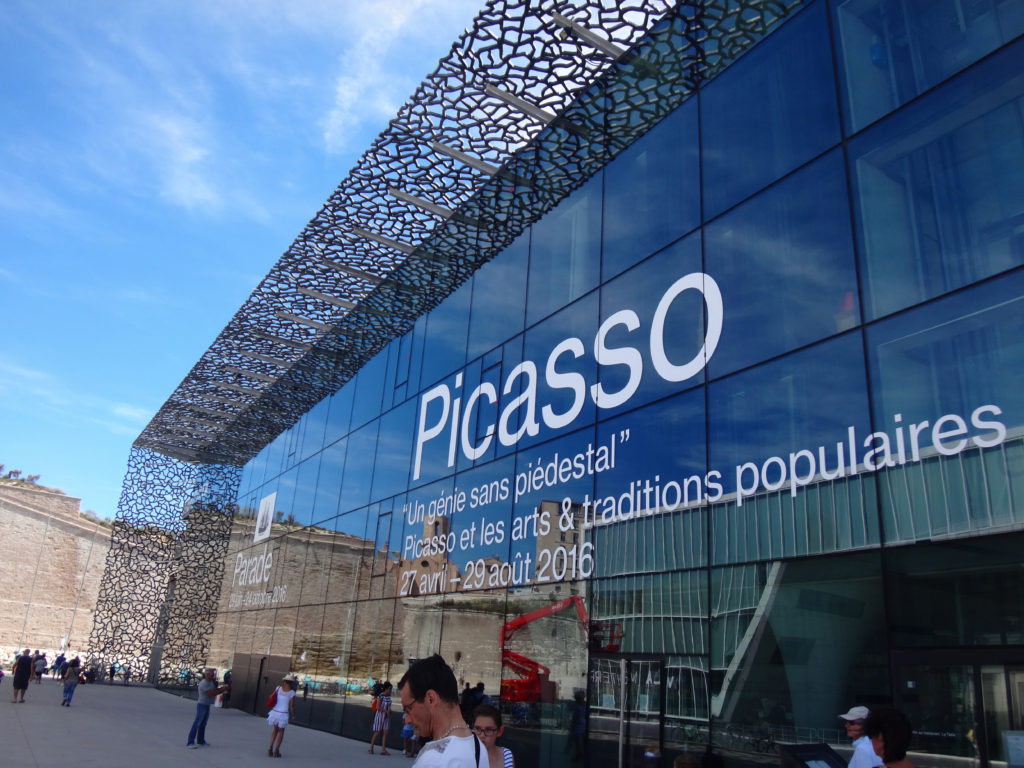 See that lacy work extending out from the museum?  That is concrete!  It encases the building and provides shade.
The walls of the Museum of the European and Mediterranean Civilisations building features quotations from the Universal Declaration for Human Rights which I teach in my ethics courses.  It was adopted by the United Nations in 1948 and set out for the first time fundamental human rights to be universally protected (United Nations). It was thrilling to see these words written on walls for all to see.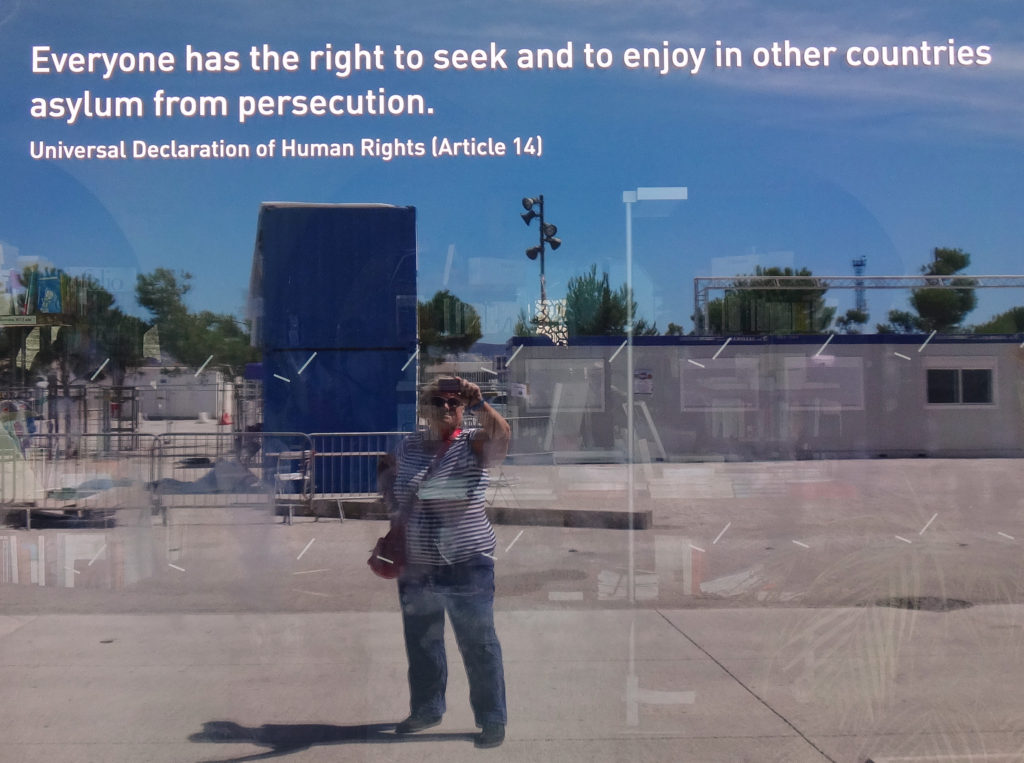 The real reason we stopped at the museum was to use the restrooms and take the exterior spiralling walkway to the roof.  Once on the roof we climbed round and round the building to a bridge that connected the museum to an old sea-side port.  The port has been rennovated into a relaxing space for concerts, cocktails and relaxation next to the sea.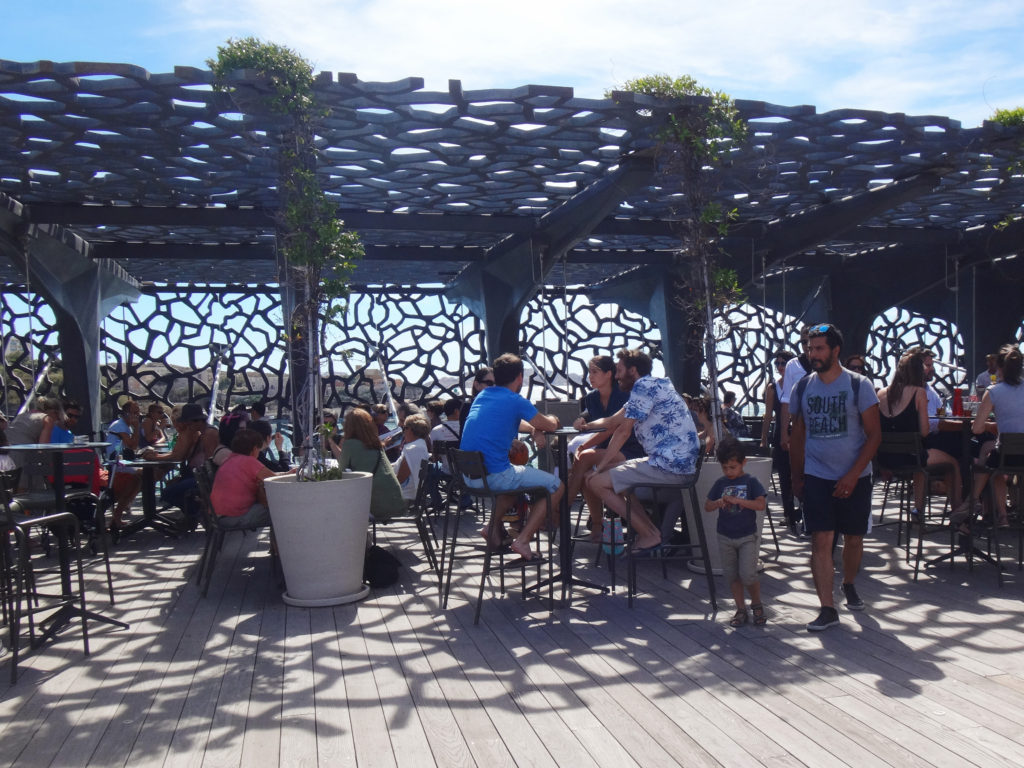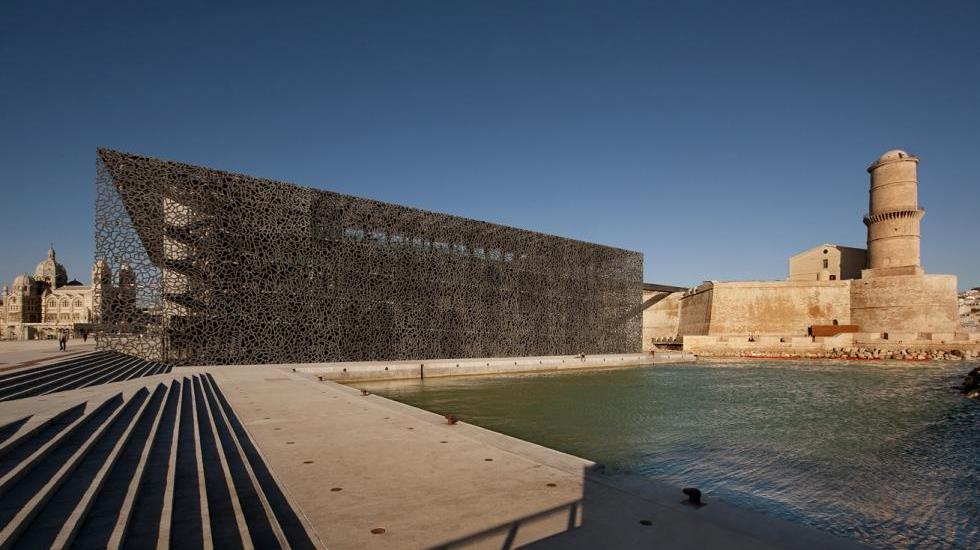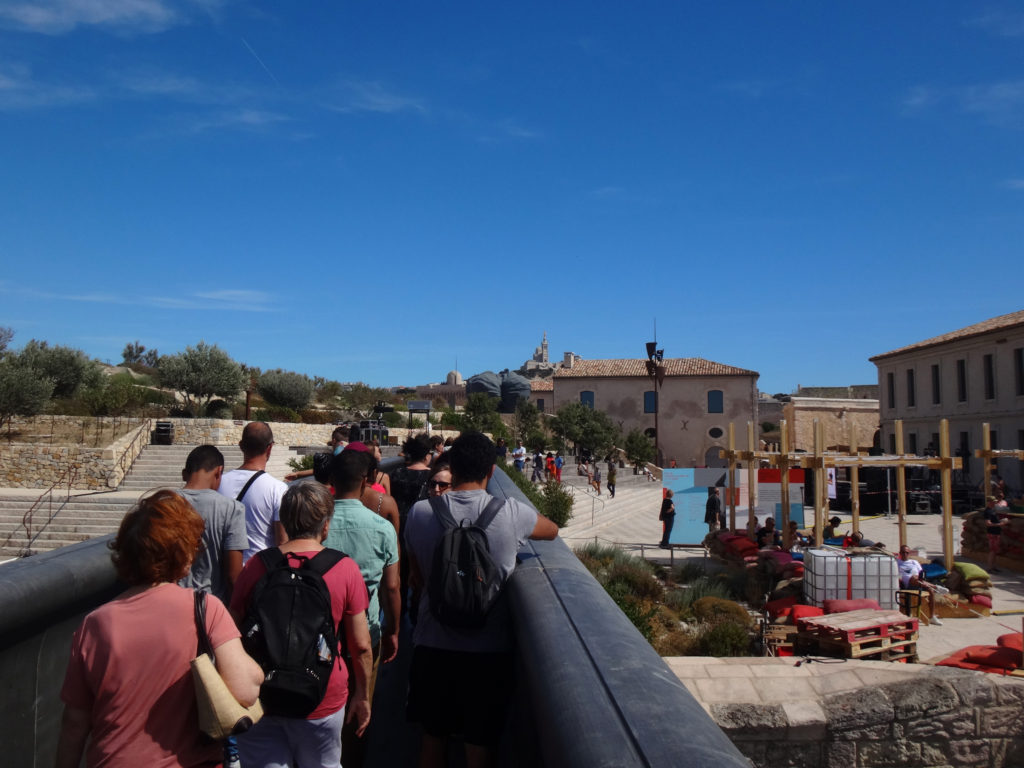 As we crossed the bridge, several young teenagers were stopped in the middle of the bridge calling down to boys diving into the sea and urging them to "Jump!"  Here's a little video of their antics.  And here are the boys, below, swimming.  And here's a very short video of a boat coming into port.
We often stumbled upon choirs singing in unexpected places. This choir was singing in the courtyard of the old port next to the Marseille waterfront.  Here's a little video.
The bridge/walkway is a beautiful place to view Marseille.  Here's a city view I took while strolling.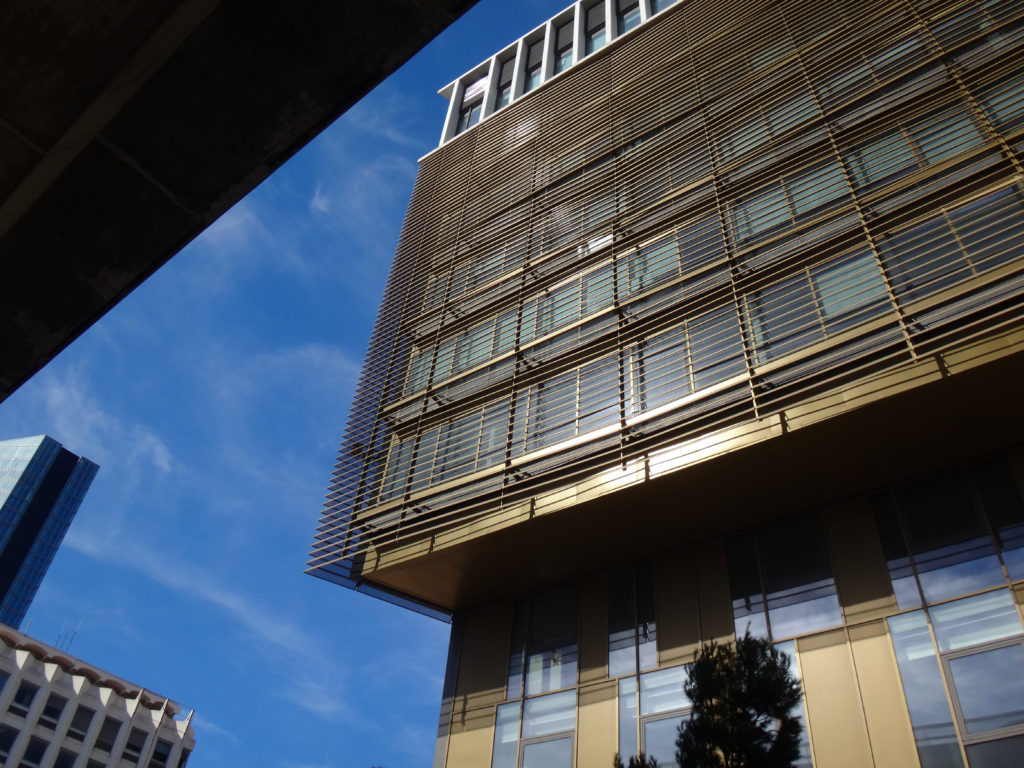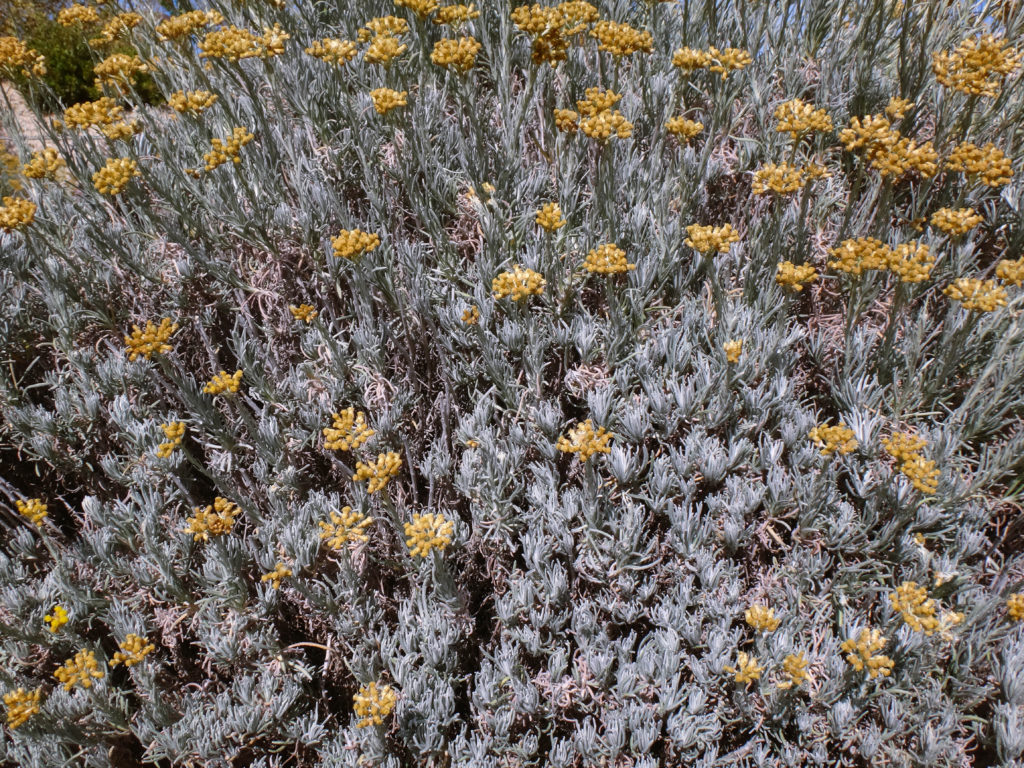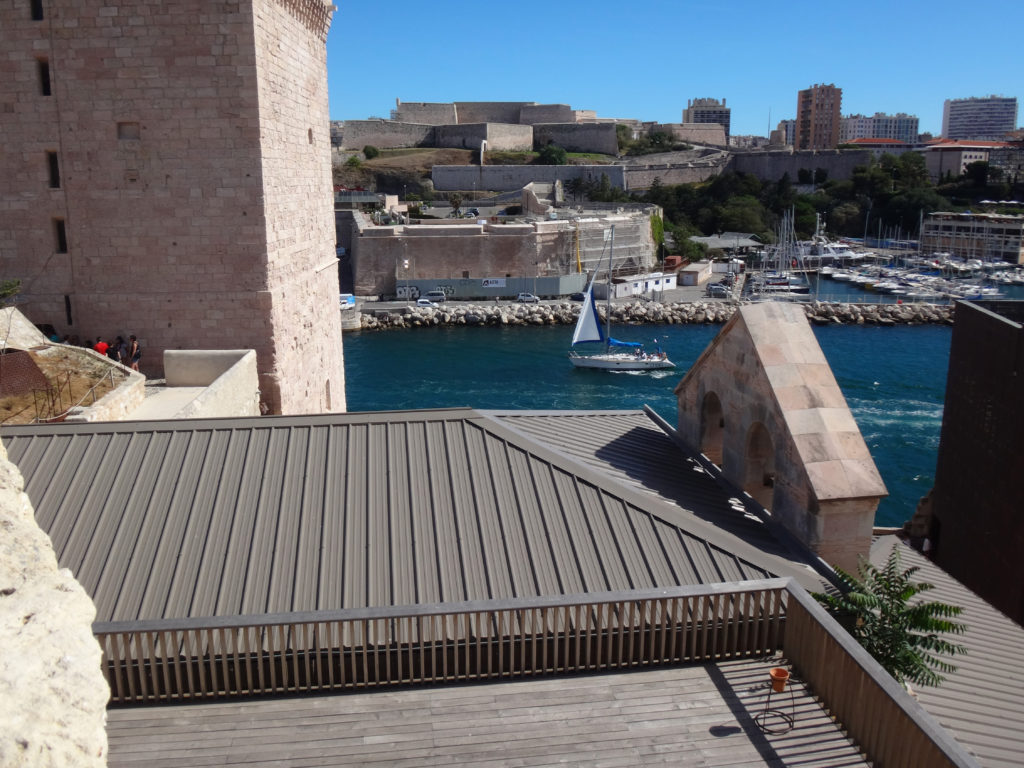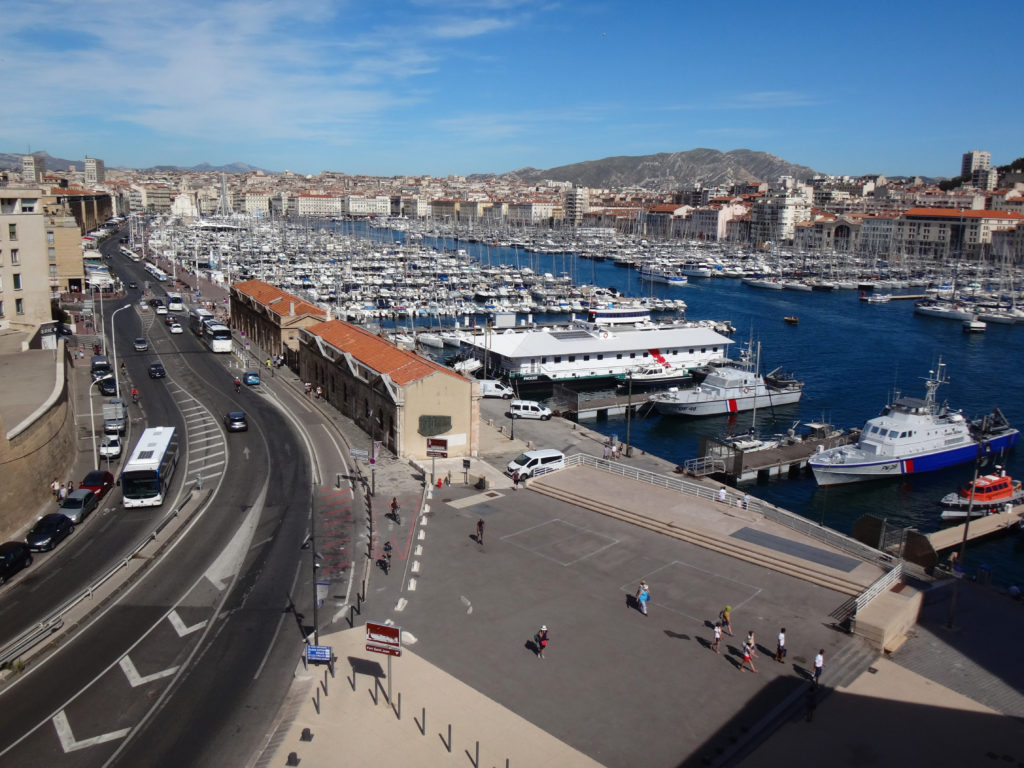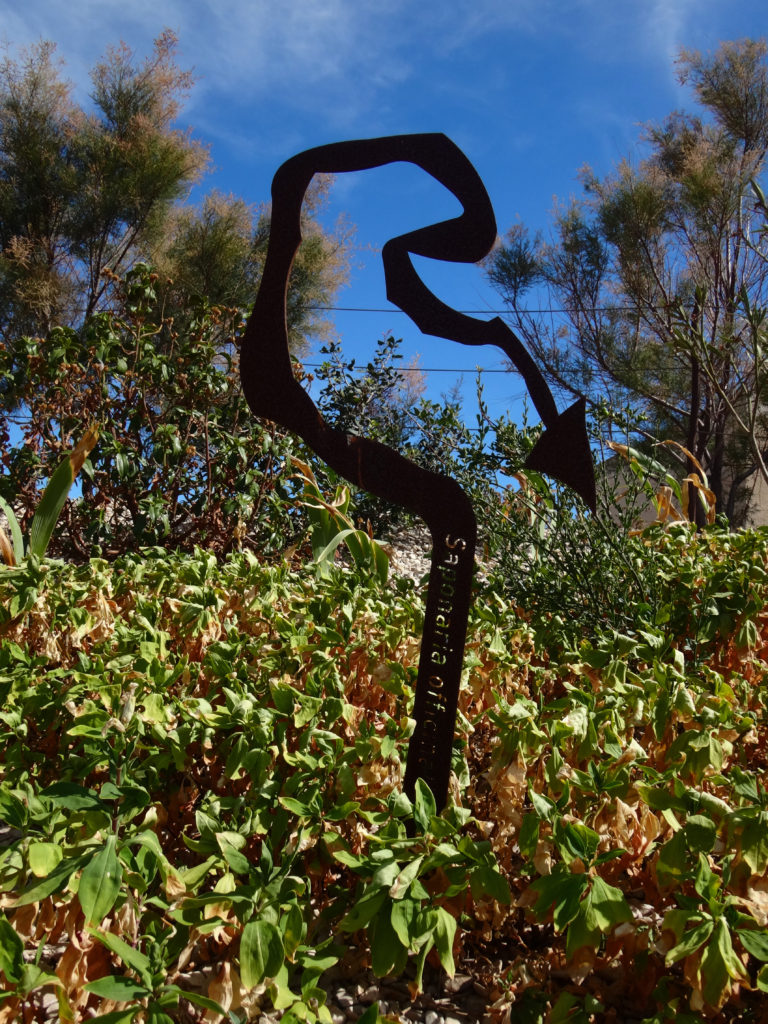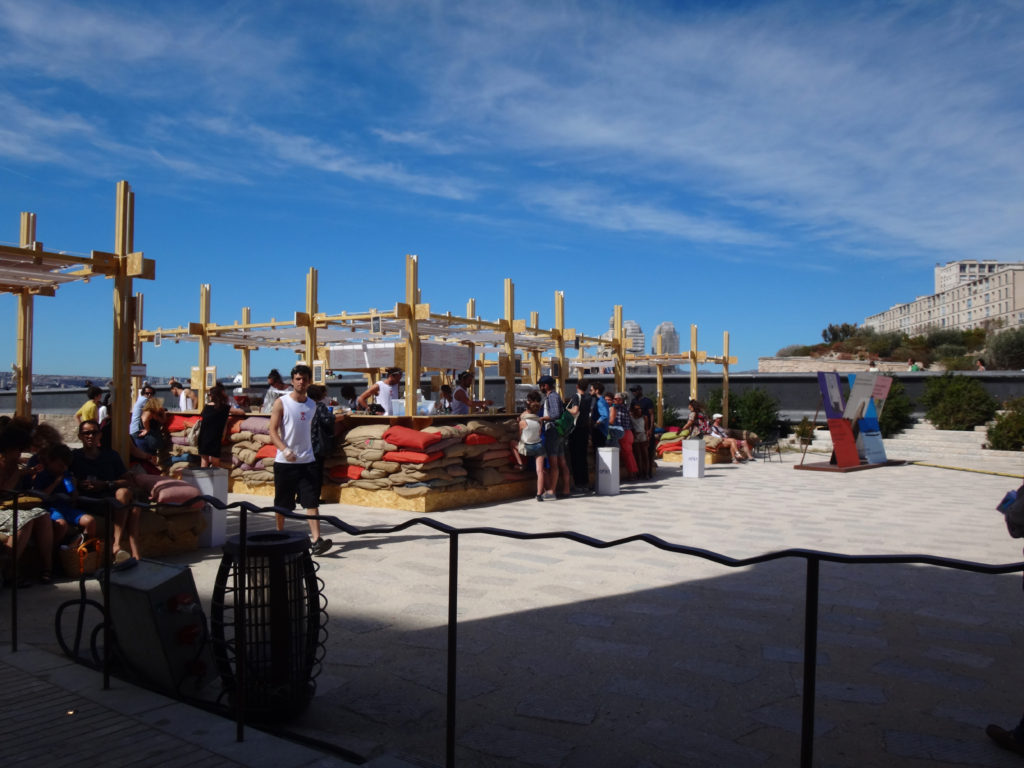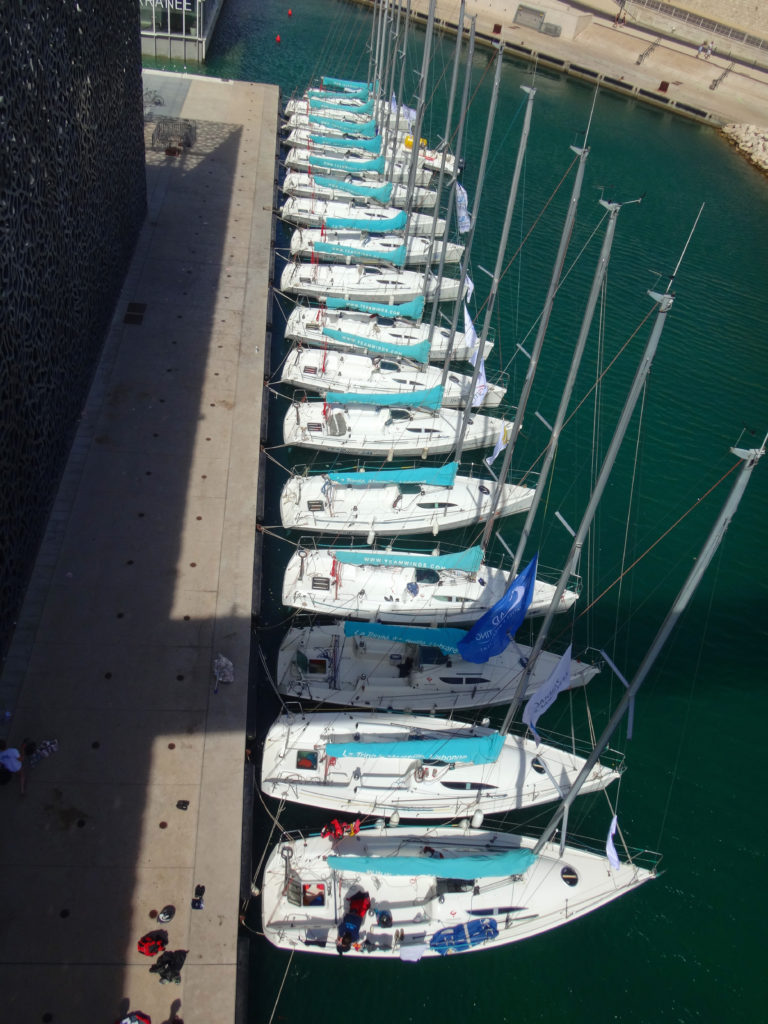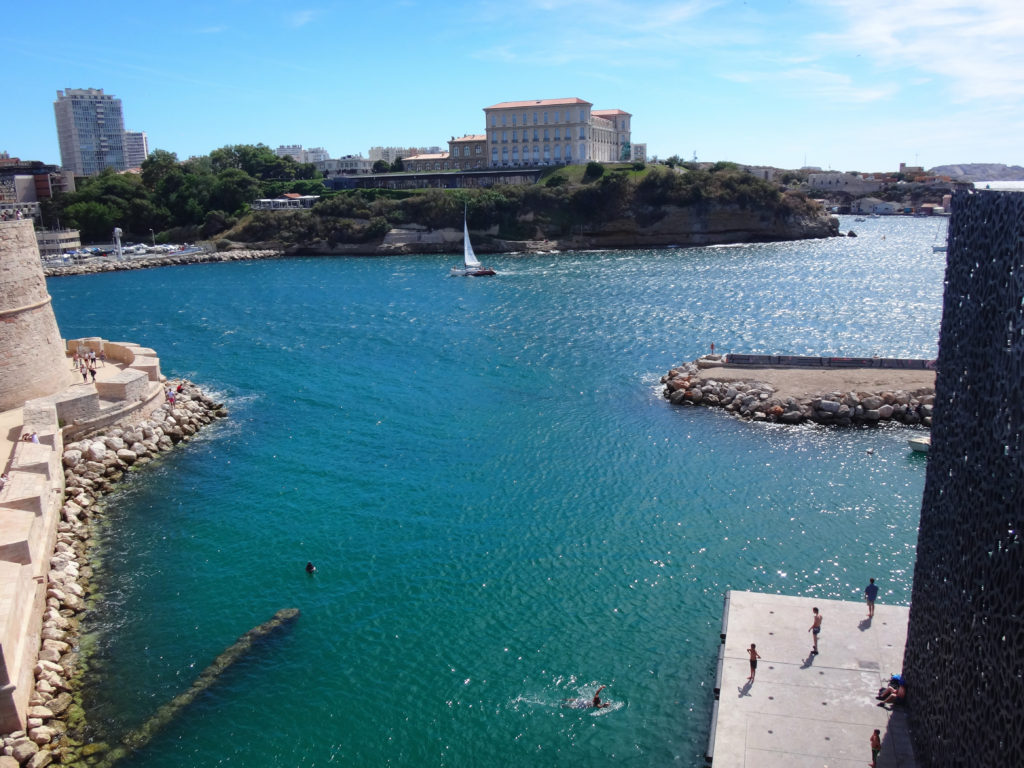 Now here's why we were going to skip Marseilles.  Back home in the states, just before we left, I binge-watched the European crime drama series The Last Panthers.  The series is set in Marseilles and concerns Balcan jewel thieves called the Pink Panthers.  It shows a dirty, gritty harbor-front city where no one is safe.  Ever.  Alors, that's television for you.  Thank goodness Carole and Daniel changed my mind entirely about this wonderful, clean, happy city of Marseilles.
At the end of our very long and rich day in Marseille, we were blessed with a gorgeous sunset at our swapped home in Mallemort thanks to Pascale and Renee.  We also swapped homes with Carole and Daniel in Paris and I look forward to lending them my home next spring. Homeexchange.com gives us such a rich experience when traveling in Europe because we get to live in real homes in real neighborhoods.  More important, we meet the most wonderful people!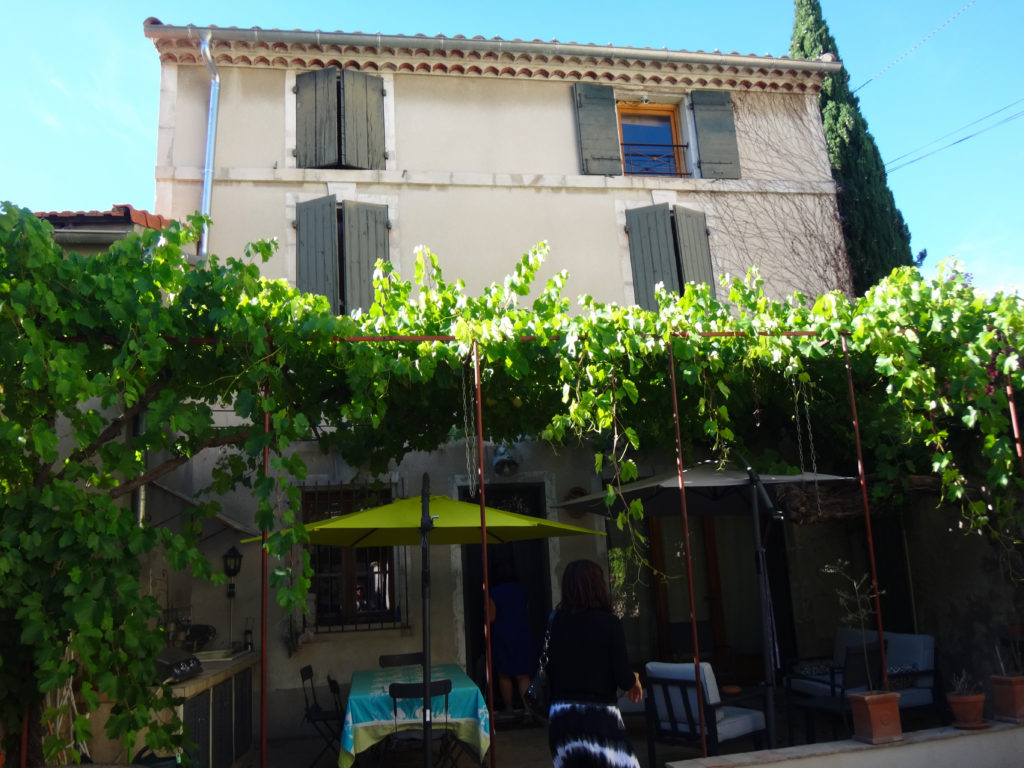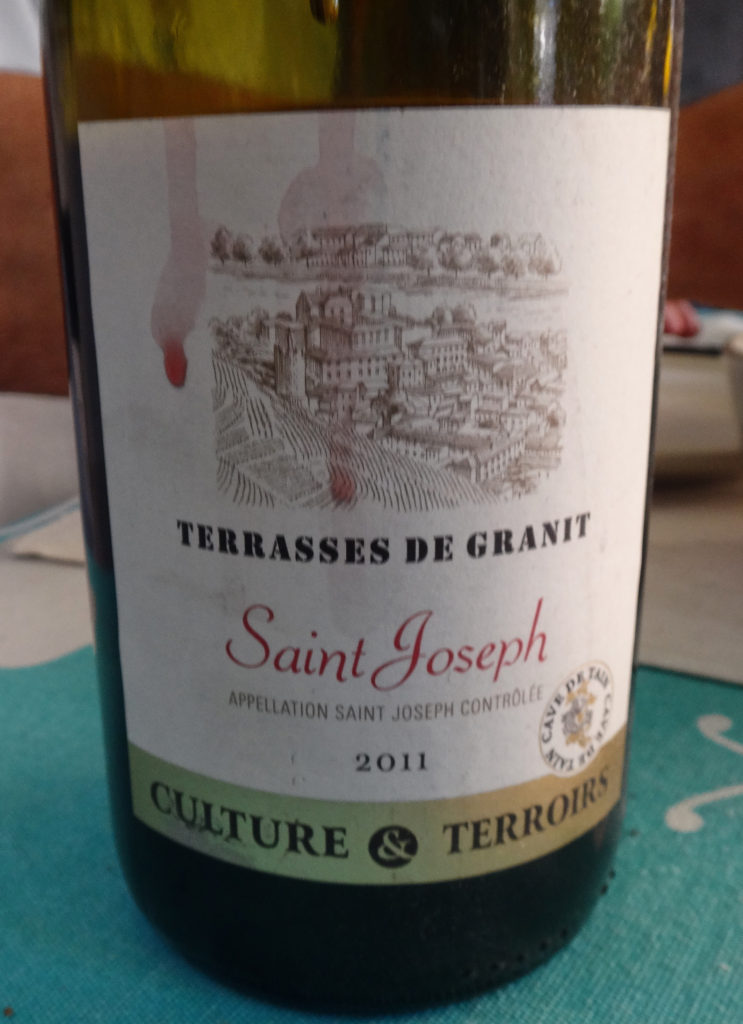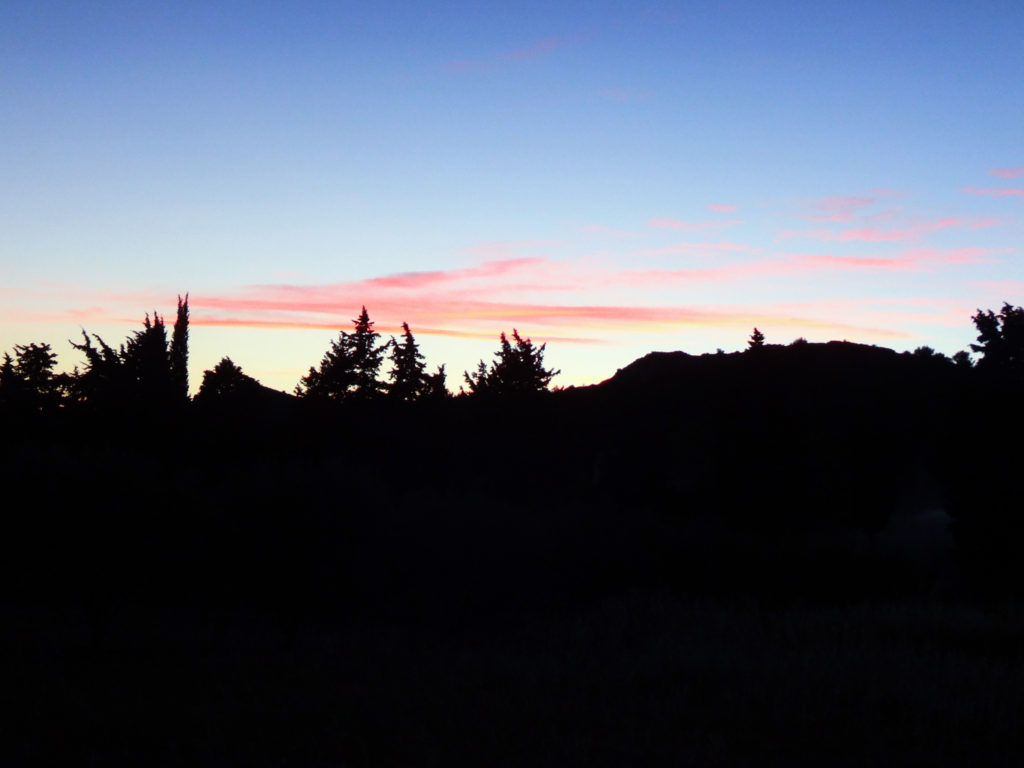 We are forever grateful for this wonderful day with Carole and Daniel.
NOTE:  We saw so much that I've split Marseille into three separate blog entries.
1.   This is the first entry, Unite d'Habitation Le Corbusier. Marseille, France.  
2.  The second entry is Basilique Notre-Dame de la Garde. Marseille, France.  
3.  The third entry is the waterfront and a typical French lunch.  Marseille, France.