Four long-time friends visited Europe in summer 2015, traveling from the USA and meeting up in Copenhagen.  Maureen and I flew from Orlando, Florida and after a delightful Norwegian Air flight, arrived in  Copenhagen on time.  Our friends Rachel and Tracy, traveling from Washington, D.C., flew WOW airlines and were supposed to be waiting for us at the Copenhagen airport.  But when we arrived, they weren't there.
With spotty phone service and WOW Airline's poor communication, we spent most of our first day in Europe trying to find Rachel and Tracy who were stranded in Reykjavik.  They were supposed to arrive at 11 am but WOW finally delivered them at 4 am, the next day, only 15 hours late.
After much debate and constantly changing information (the plane will be here in one hour, no, three hours, no, four hours), we decided to travel into Copenhagen and settle into our airbnb accommodations.  We then poked around the neighborhood, napped, and checked back with WOW throughout the day and night hoping to figure out when Tracy and Rachel would arrive.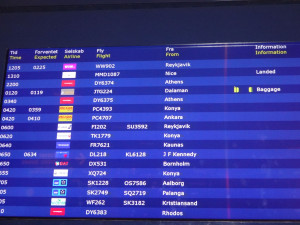 When at last we were reasonably sure the plane had left Reykjavik, and with 2 hours of sleep, Maureen and I rode the train back to the airport to bring our friends home.  …. Scroll down for one of the best surprises of our late night out.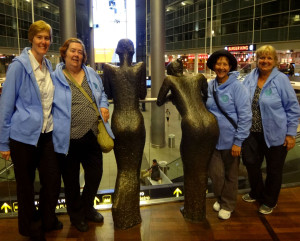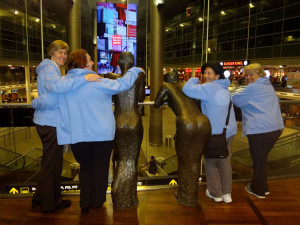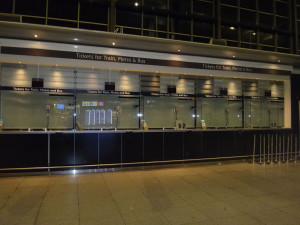 We took the Copenhagen metro from our lodging to the airport.  But while traveling at 2 am, we were stunned to learn the metro was closed halfway to the airport.  A Danish-Vietnamese man appeared out of no where and became our guardian angel.  Sourace helped us locate an alternate train and traveled with us until we were once again safely on our way.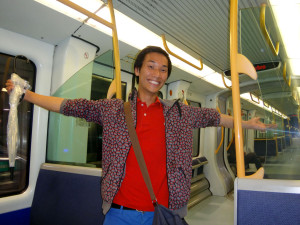 We learned Sourace had moved to Denmark as a 4-year-old after leaving a quiet village in the south of Viet Nam.  We discussed immigration, health care (with, as usual, diverse views from Maureen and Barbara), the value of a college education, free higher education in Denmark, and the beauty of both Denmark and Vietnam.  Sourace glowed from within and we were charmed by his fluent English, his intelligence, and his help.
We hoped  we would run into Sourace again while in Denmark, but we didn't.  If you're ever lost on a train late at night in Copenhagen, look for Sourace or another kind soul in Denmark.  You'll find your angel, too.