We got lost on the only road running through Gordes, France but discovered a story of Nazis and murder in a tiny cemetery at the top of the town.  After we took a wrong turn, we ended up stuck on a narrow street. We got out of the car to admire the valley of vast lavender fields hundreds of feet below us and to figure out how we were going to turn around in the impossibly narrow gravel path we found ourselves on.
When we turned from the beautiful mountain view, we discovered the cemetery and strolled in for a look.  We saw ceramic wreathes of flowers decorating most of the graves.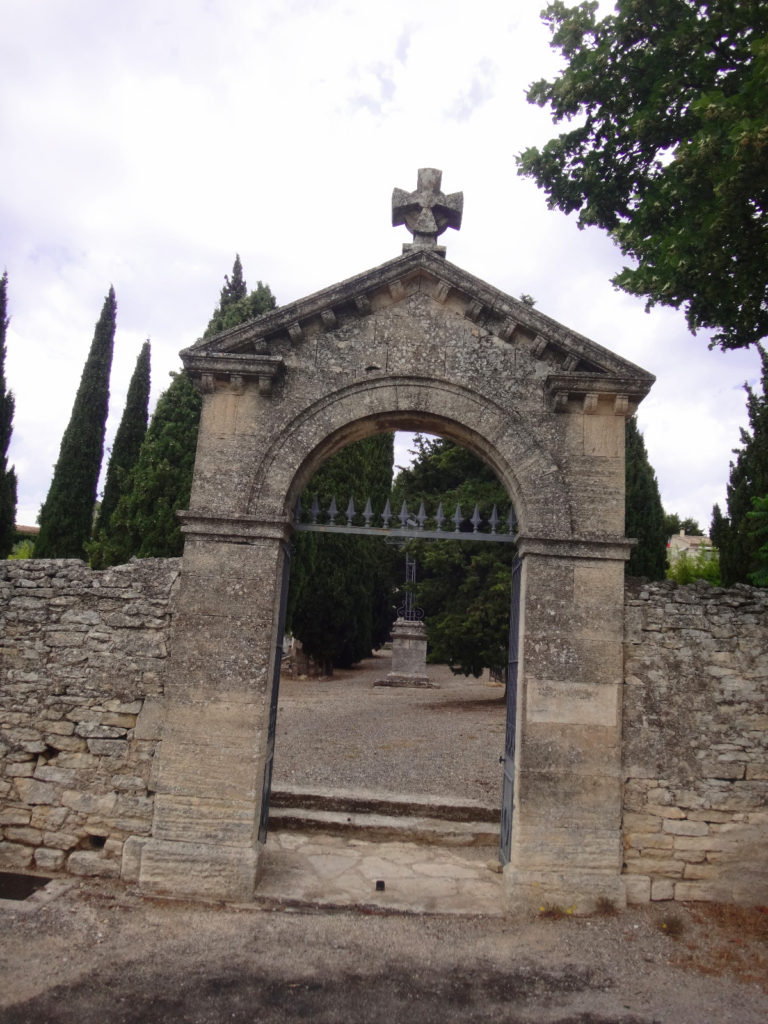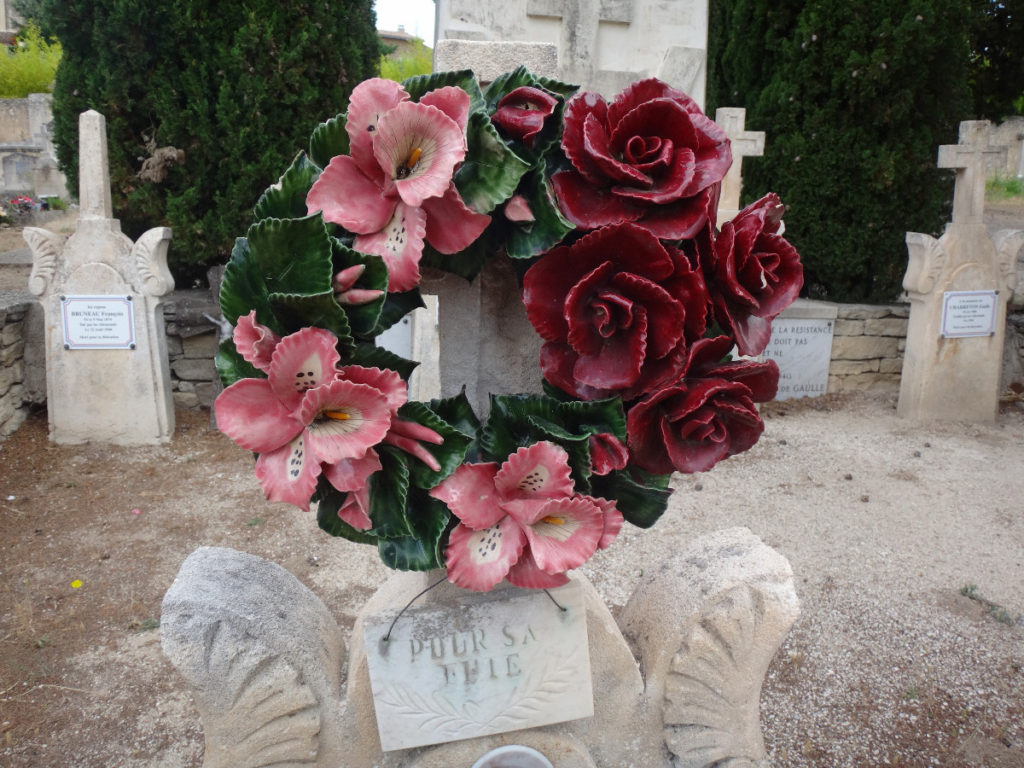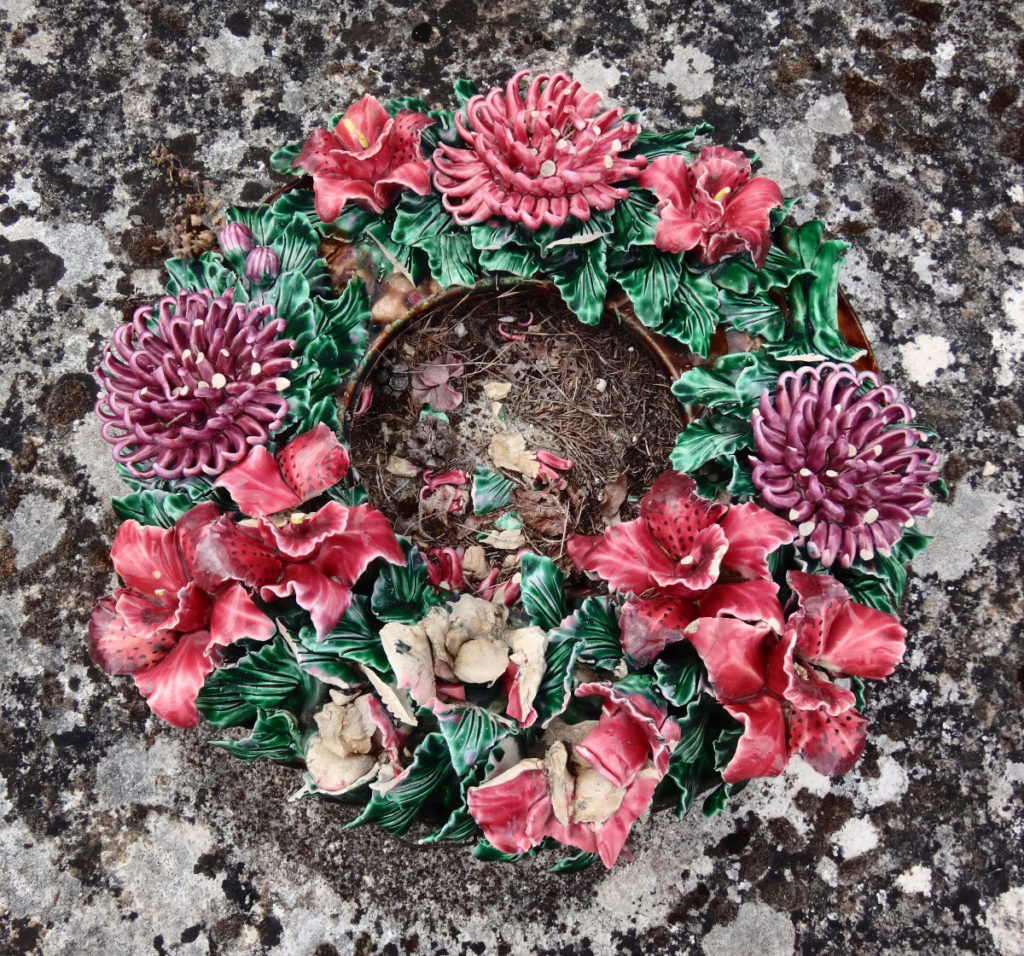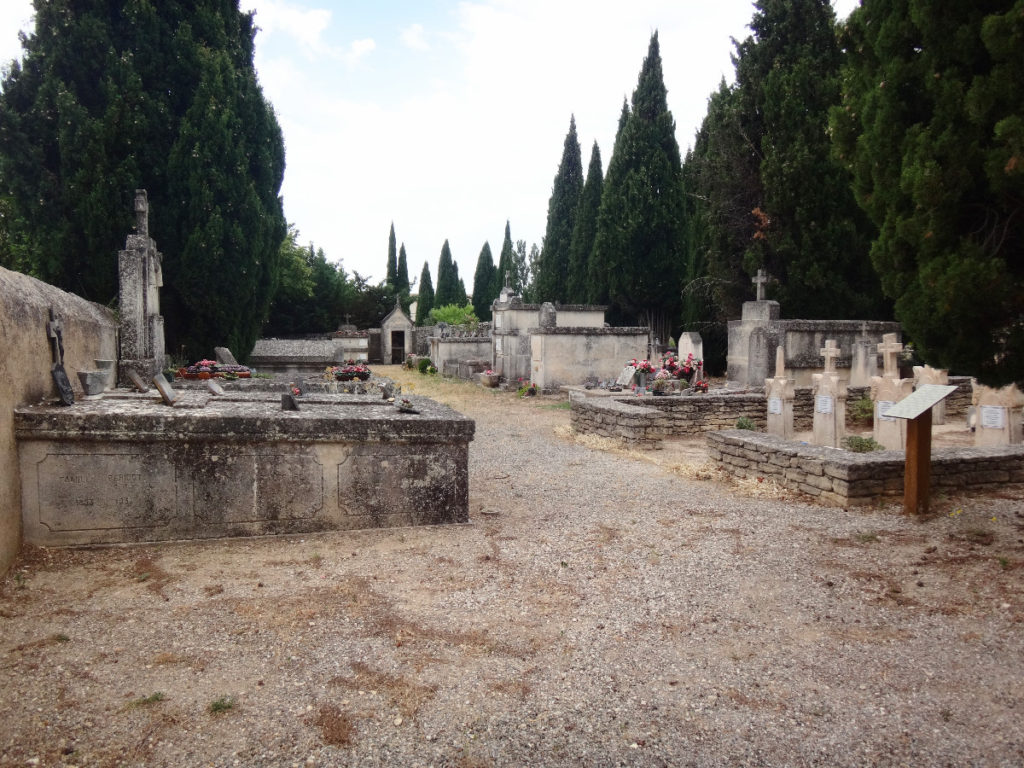 But to the left of the entrance, we found a small fenced in area with a dozen headstones bunched together.  Curious, we moved in closer to learn why these headstones were situated differently than the others in the cemetery.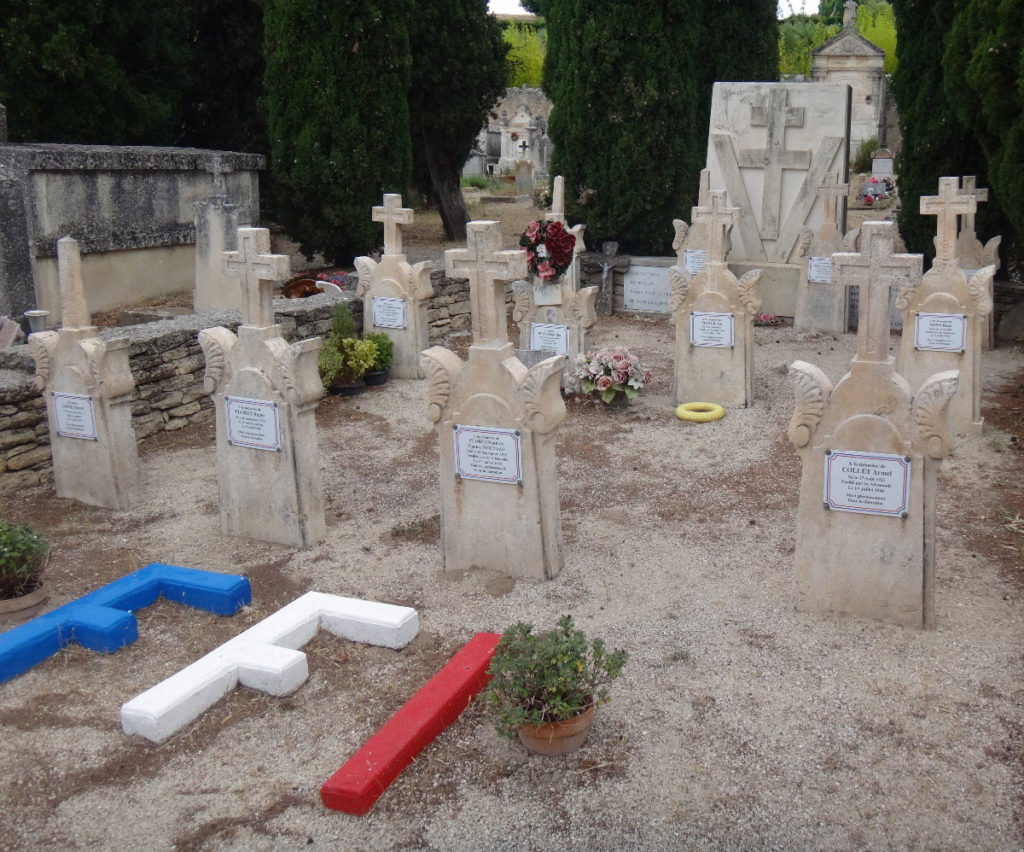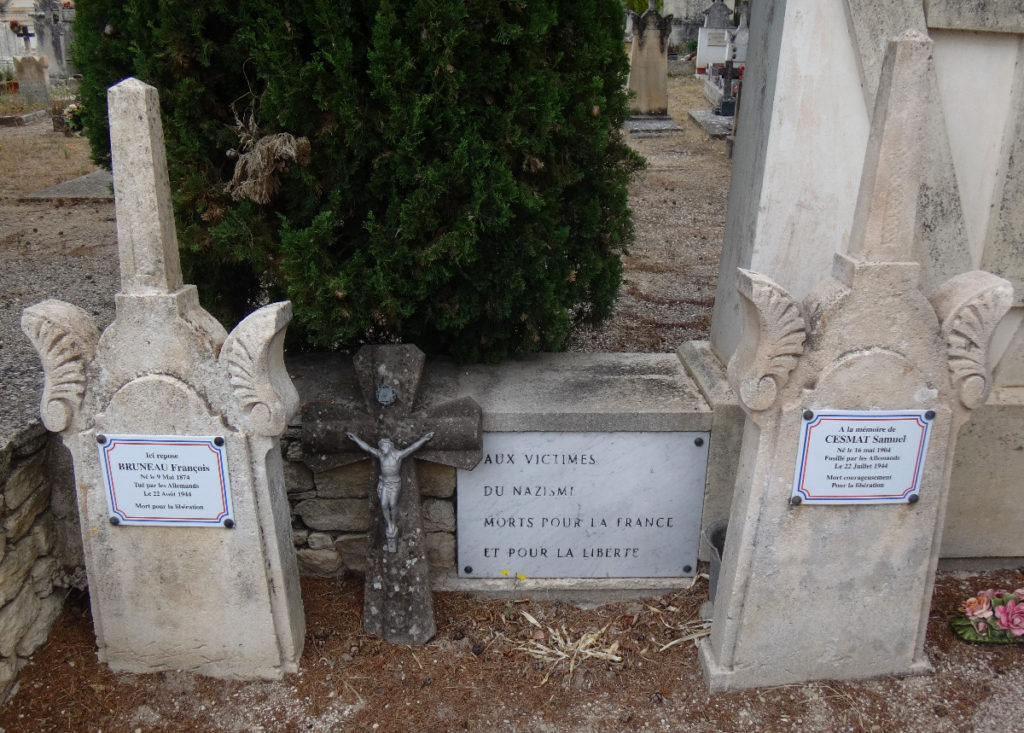 A typed list located in the cluster read "Les Martyrs de Gordes" and listed 12 names of people who died within days of each other in August, 1944.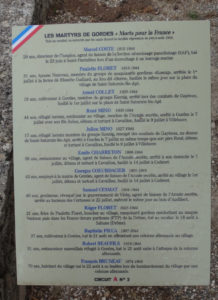 The Germans invaded the homes of Gordes because the town was one of the major centers of resistance during WWII.  The village was bombed, destroying a dozen homes.  Many other homes were blasted, burned and looted; the few people who could not get away were shot and five people were sent to prison camps.
Finally, a monk from the Abbey Senanque intervened with the commander of the Germans to make the killing stop.  The village received the Croix de Guerre with Silver Star after the war for their resistance (http://www.ajpn.org/commune-Gordes-84050.html).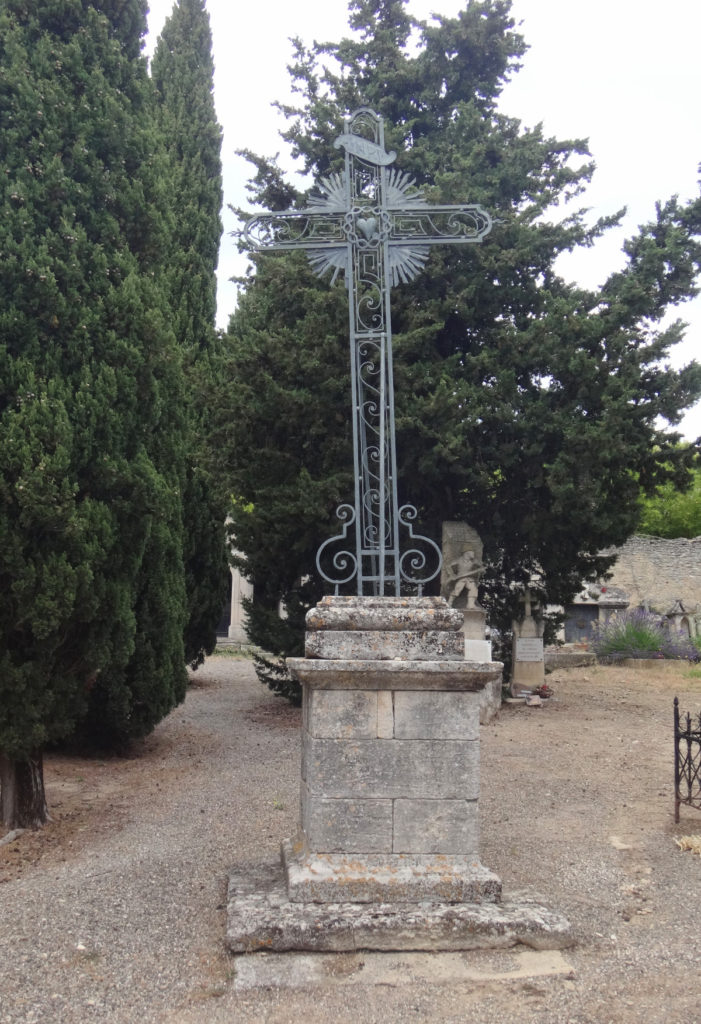 The beautiful village has long recovered from the war and become home to artists such as Marc Chagall.  Artists continue to make their homes in this mountain-top retreat.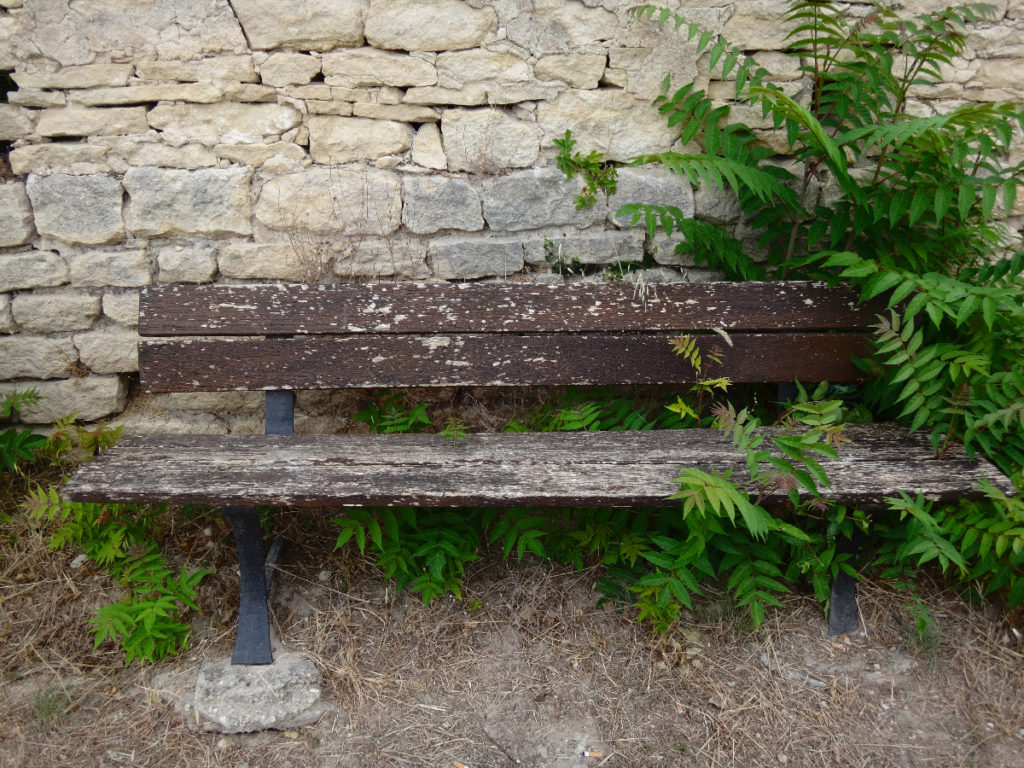 We carefully turned our car around and continue on the Lavender Road.  We felt richer for knowing of the sacrifice of the dozen people buried in mountain-top graves so long ago.