The moment we learned we'd be staying near the little Italian town of Deruta, we knew we would want to shop for china (why is it called "china" and not "italy"?).  In Deruta, there's nearly 15 kilometers of ceramics factories and store fronts, one after the other.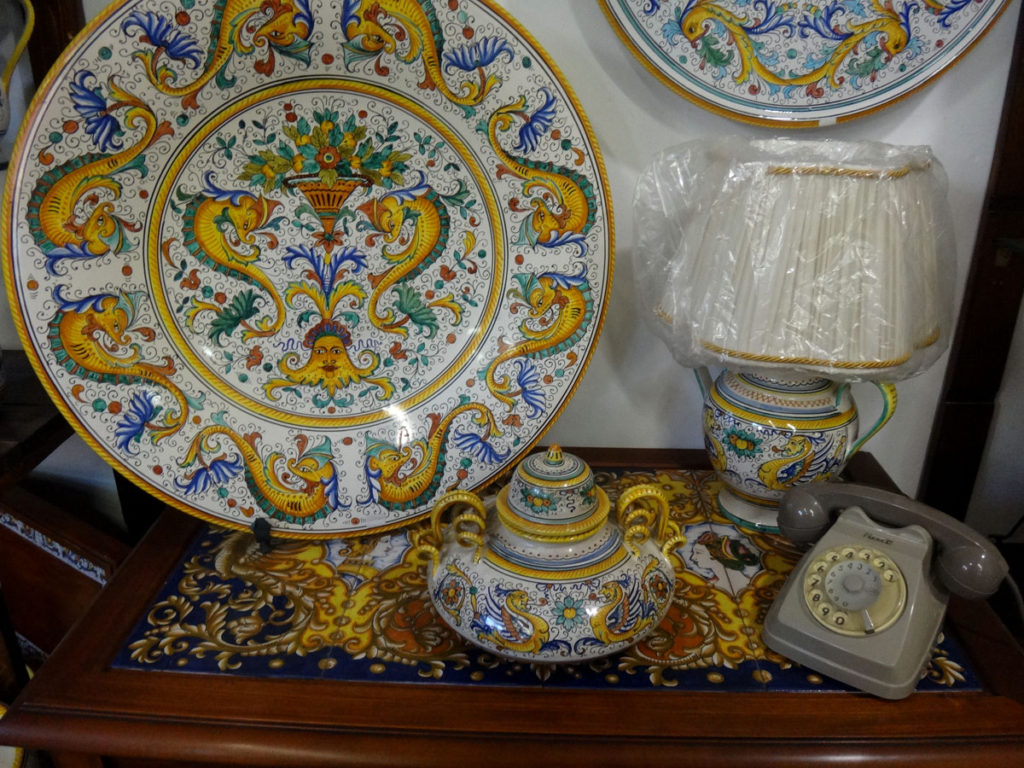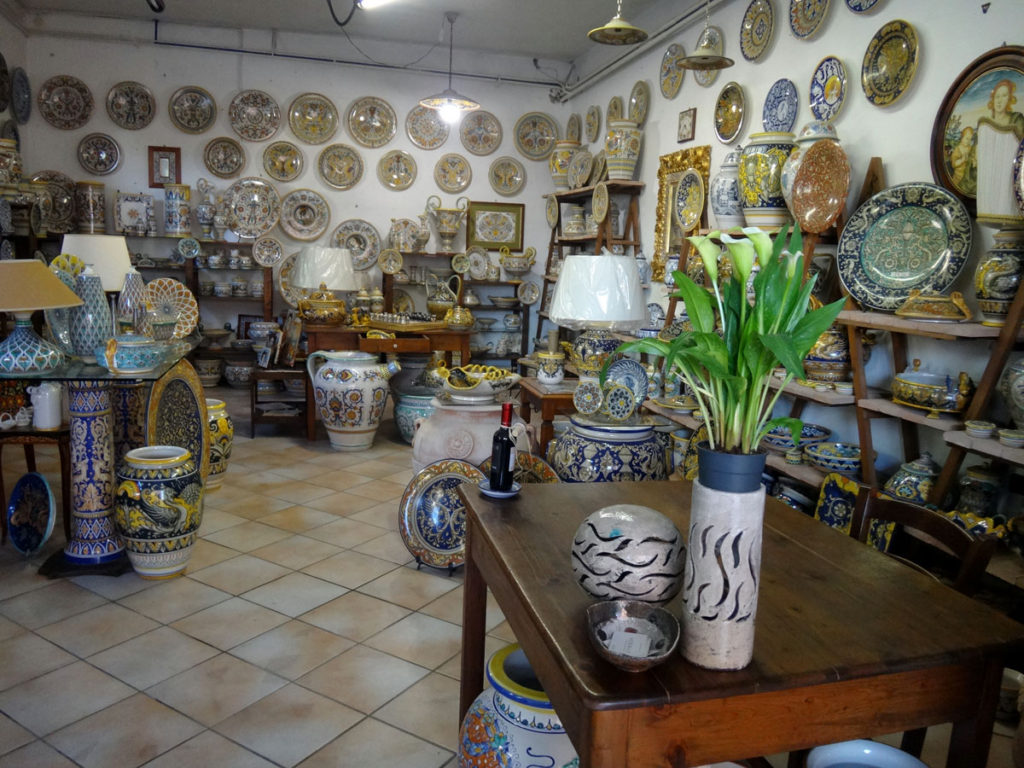 My sister Lyn lives in pottery country in North Carolina and one of our favorite ways to spend a day is to mosey between pottery stores, picking up vases, dishes and cups while admiring the artistry of the potters.  No matter how much pottery we bring home, we always find room for one more beautiful piece.
Things were a little different in Italy.  Anything we bought would have to become part of the weight allowance in our luggage.  We all wanted to shop in store after store but we were very limited by weight and shape.  It was frustrating not being able to buy what we wanted, but it also meant we chose only our very favorite pieces to bring home.
Deruta
Deruta is located in central Italy in Umbria.  The area is known for its refined maiolica manufacture which has been on-going since the early middle ages.
But Deruta is also a town where people live and work.  While the top of the town is a small walled city (small because the population was ravaged by the Plague in the middle ages), the lower parts of the town are modern with compact apartment buildings, numerous shops, and well planned streets.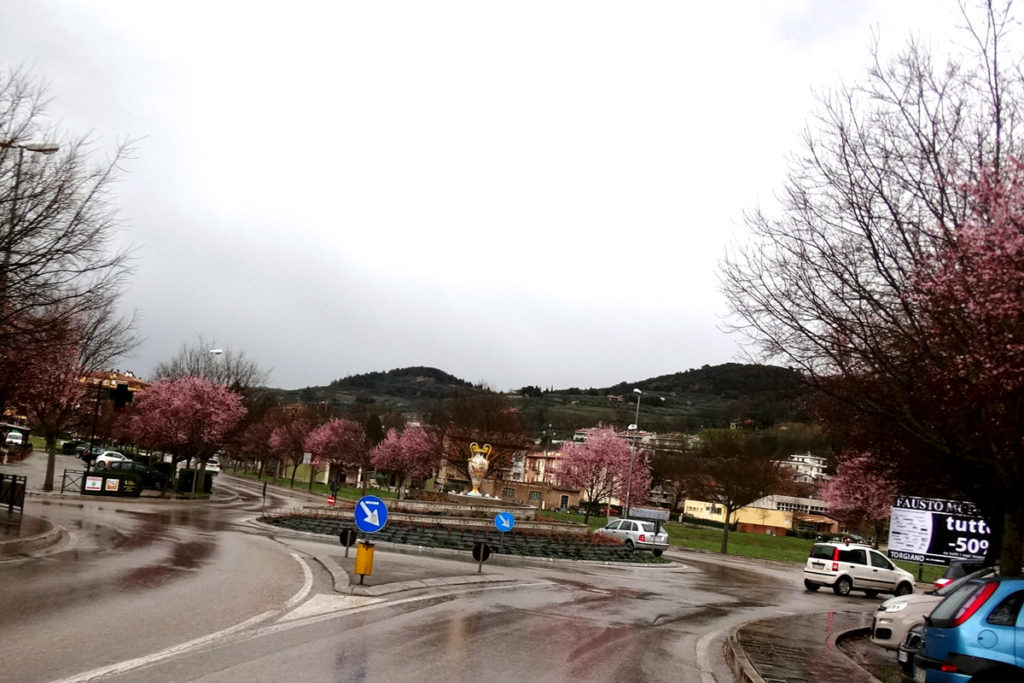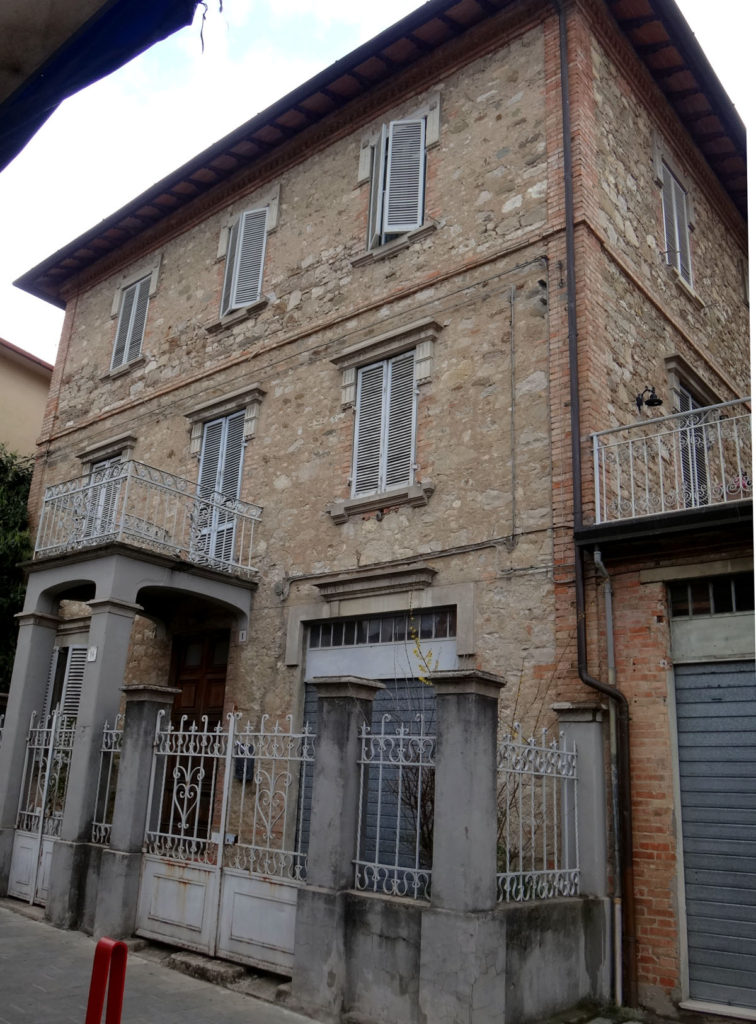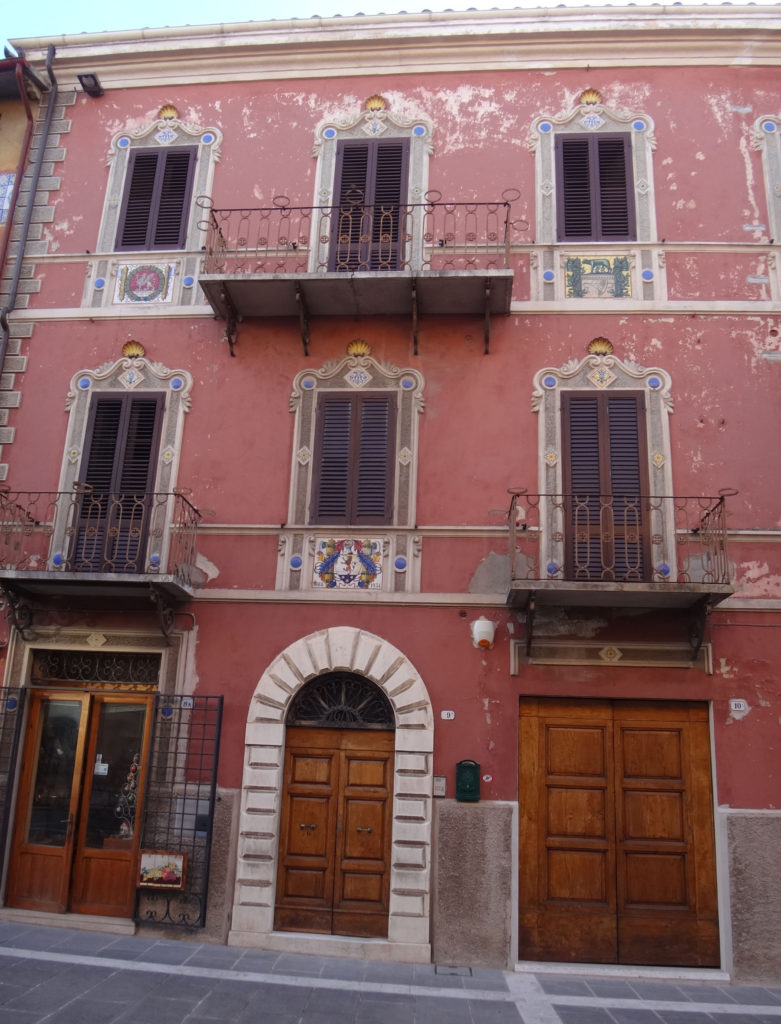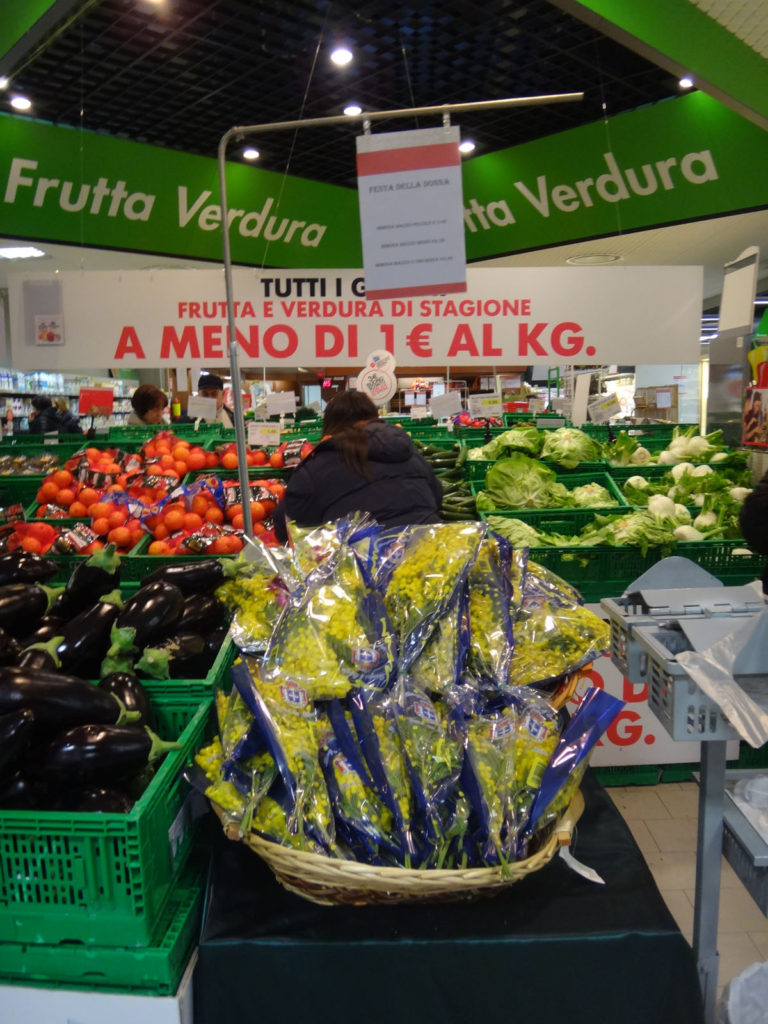 Maiolica
Pottery decorates the showrooms, front windows, and even the buildings of Deruta.  At the Museum of Deruta Ceramics, some of the ceramics are used to tell stories.  A signed work by Mancini hangs outside on a wall, telling the story of Ovidio's 1541 Metamorfosi.  The 15 books of Ovid's Metamorphoses are a Latin narrative poem telling the history of the world, beginning with the creation.  The ceramic piece hanging on the wall outside the museum is really this beautiful.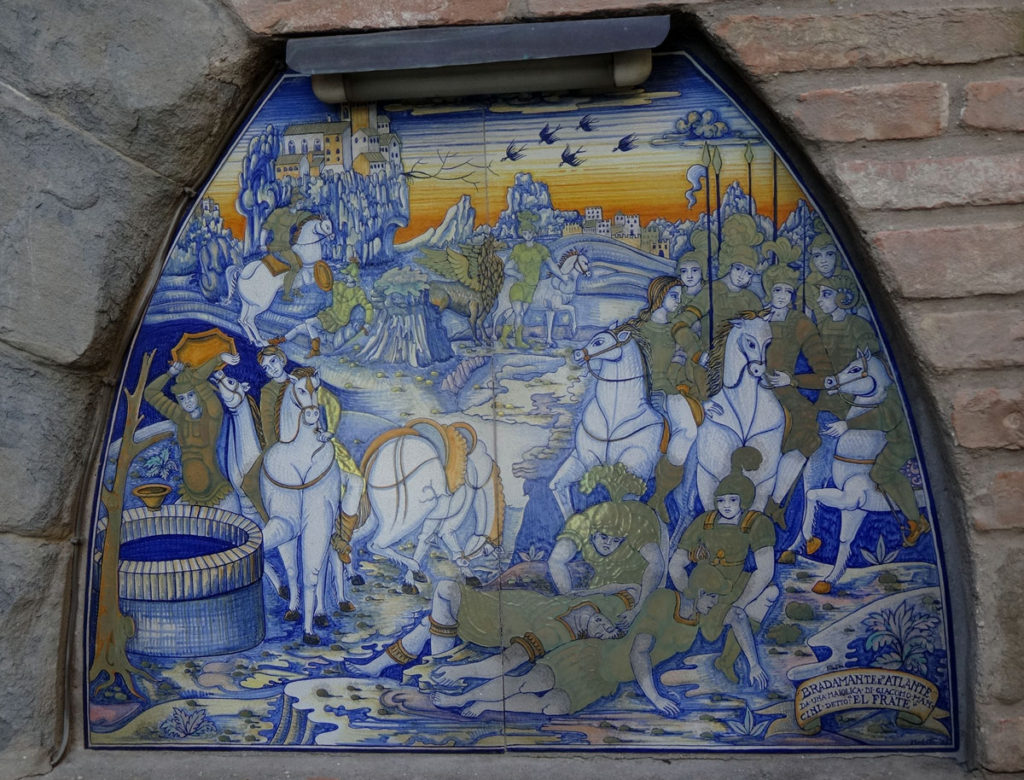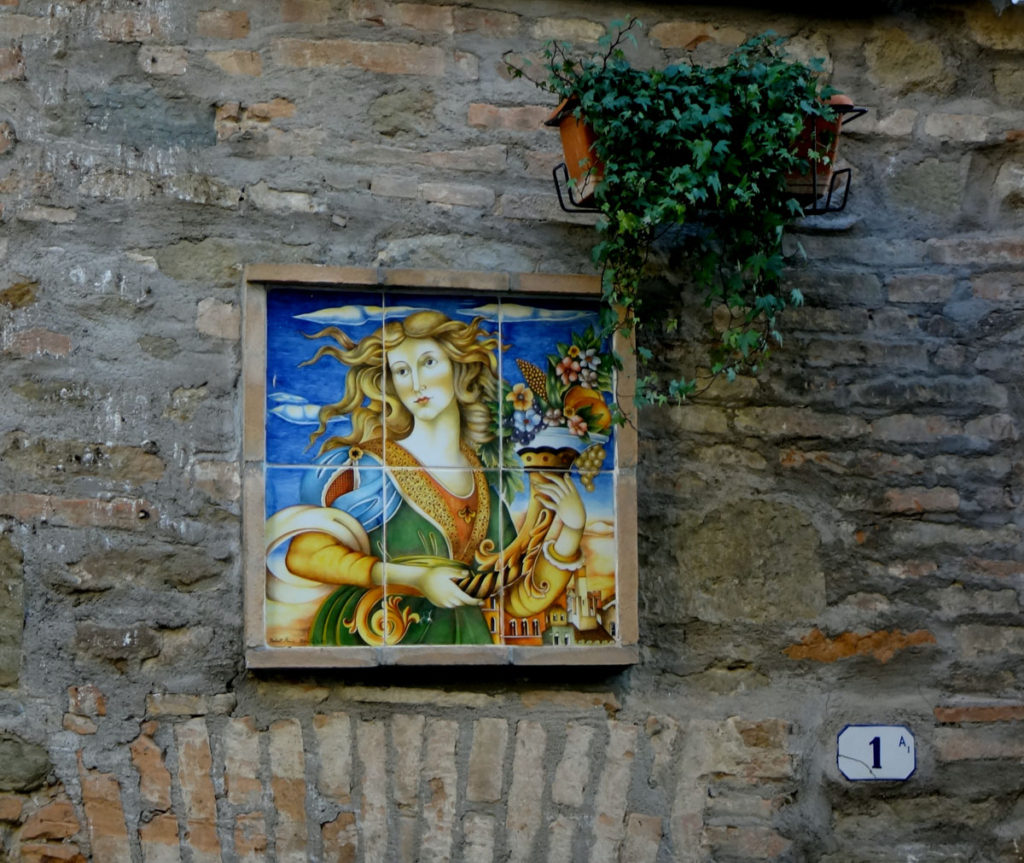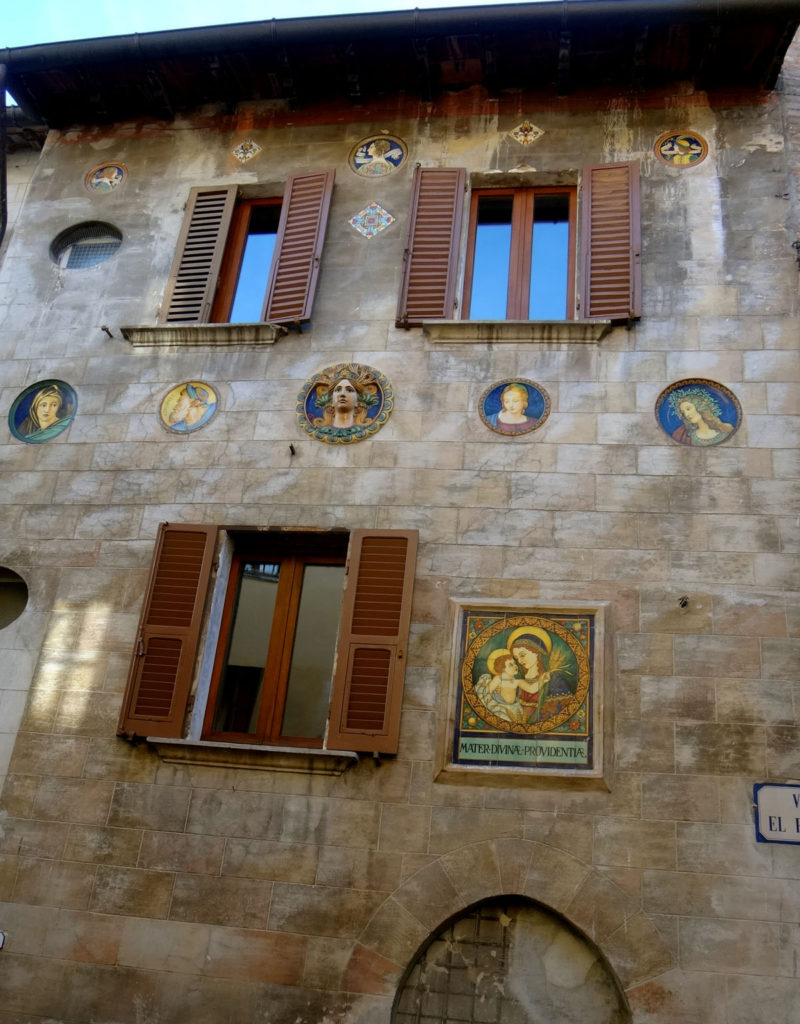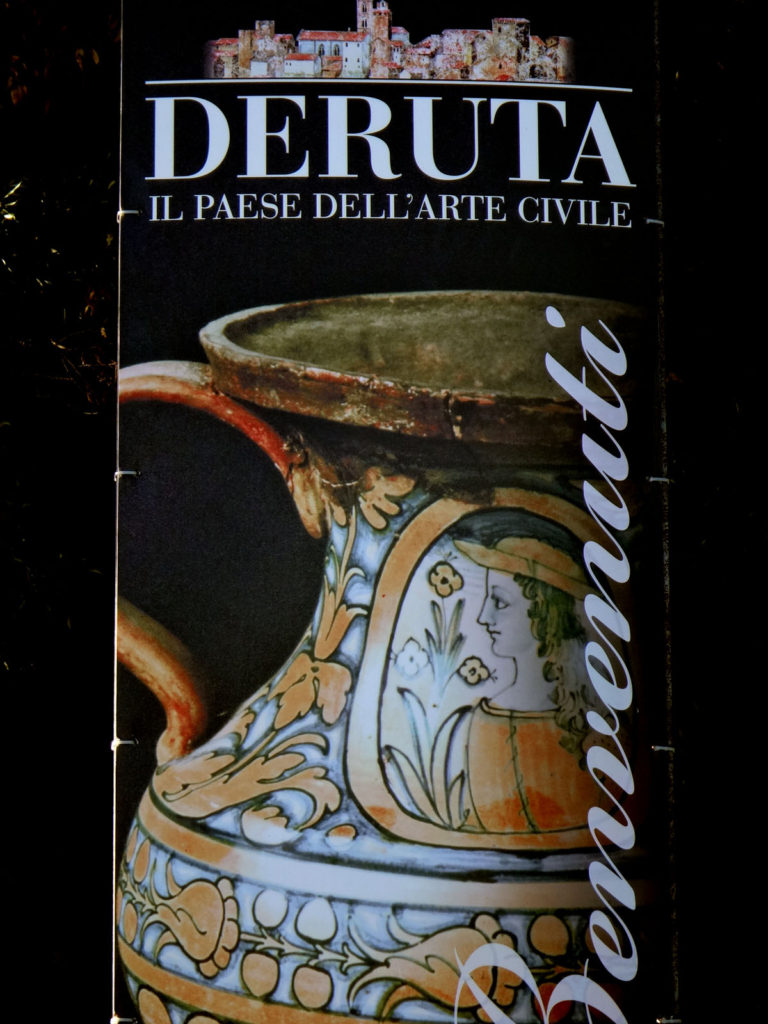 Our souvenirs
We met a delightful woman in one pottery store who painted a ceramic duck.  My sisters knew I loved the duck and they bought it for me for my birthday.  Here I am with my hand-wrapped duck and the lovely painter.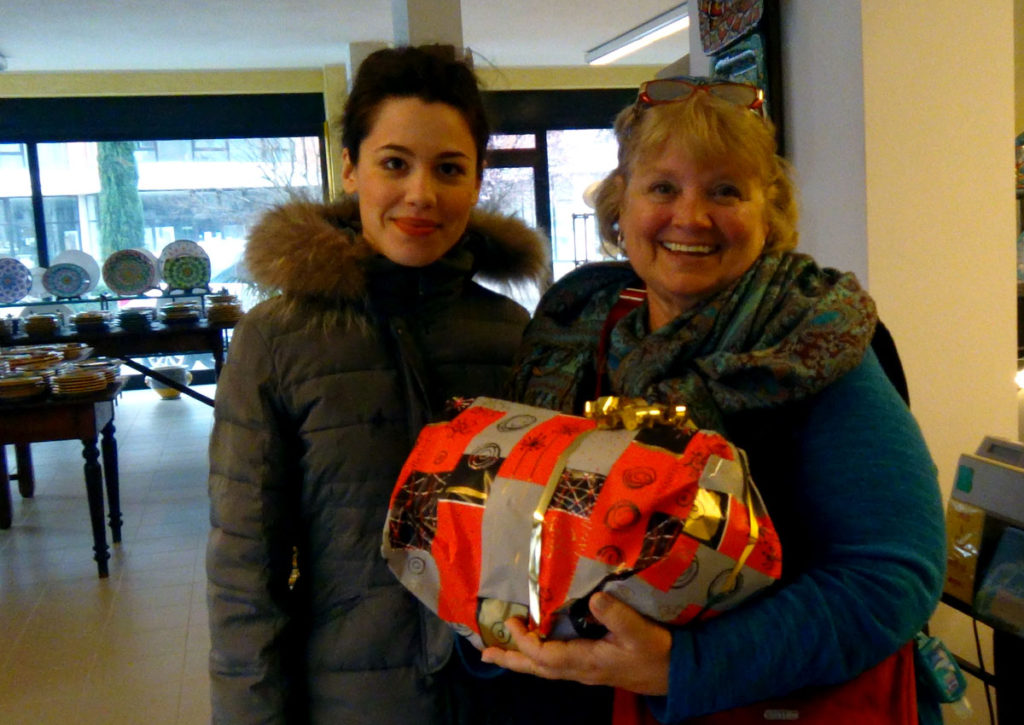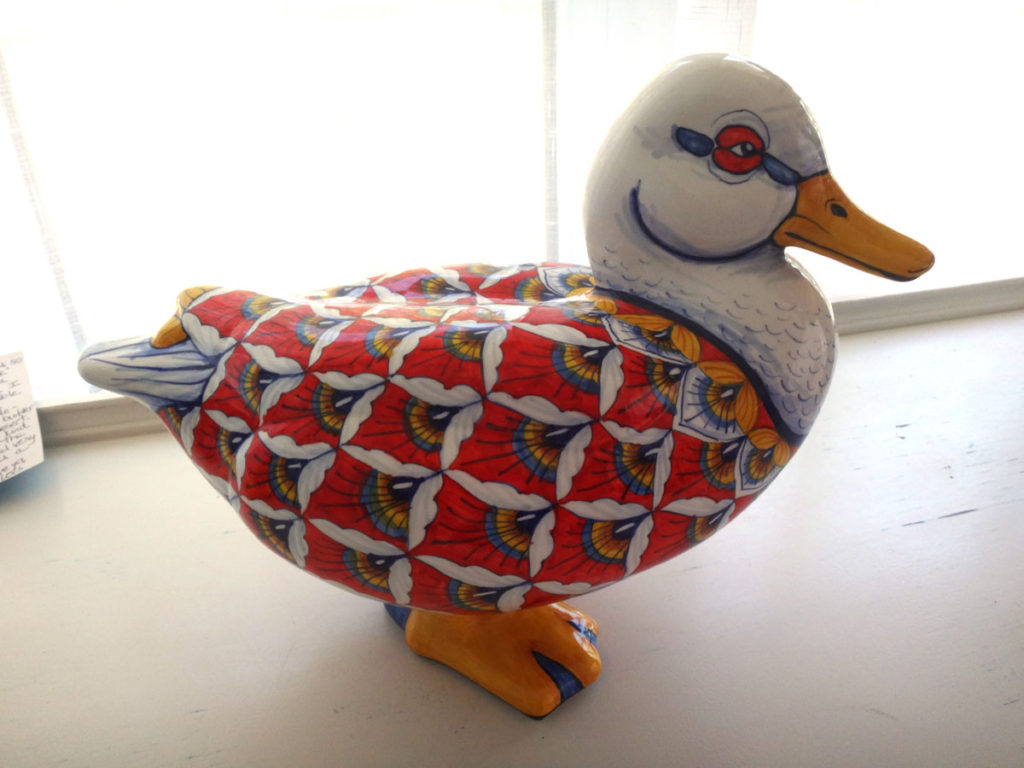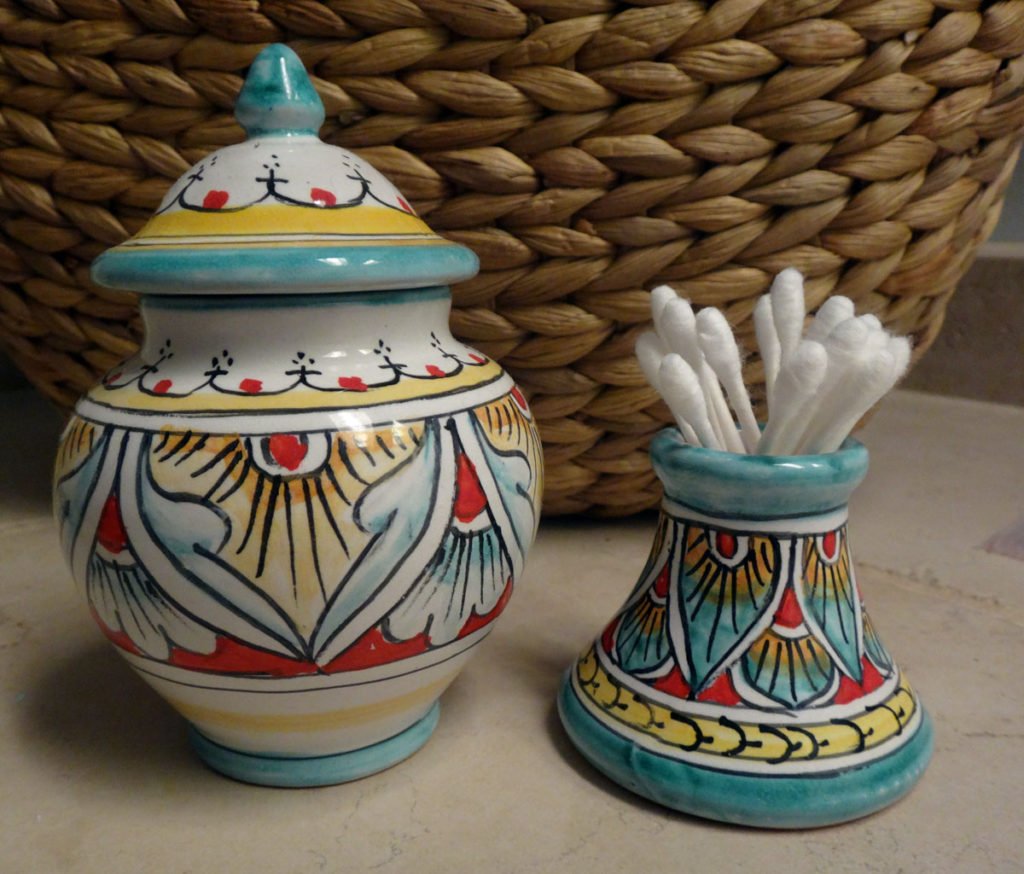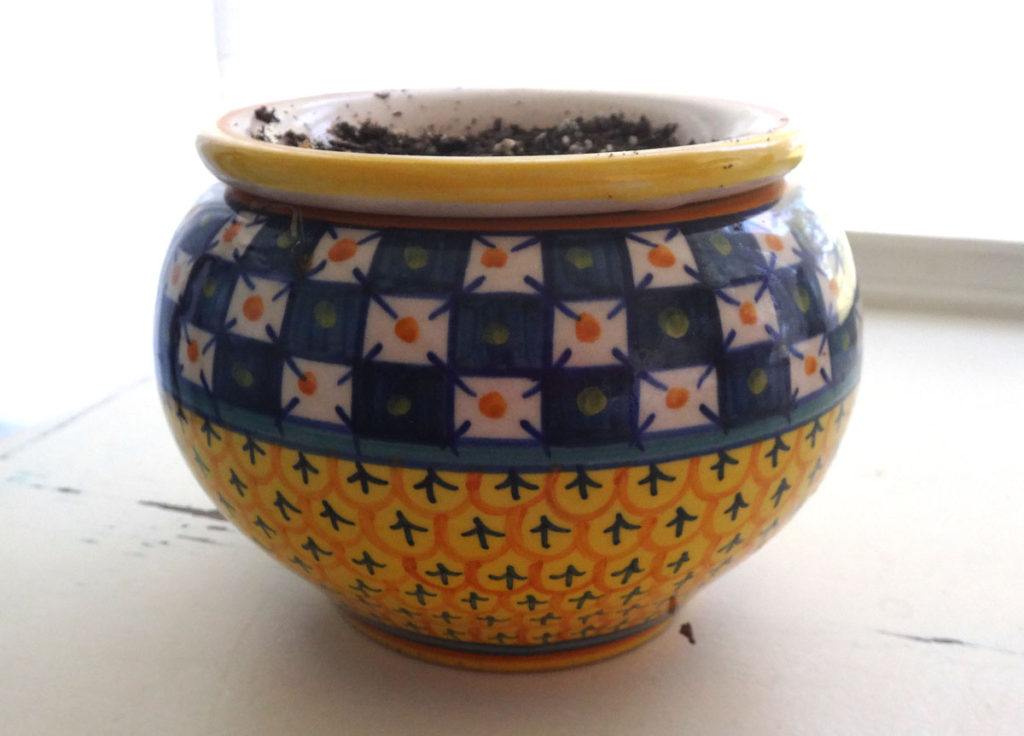 Dinner in Deruta
After a long day of sightseeing in the rain, we looked for a good local restaurant for dinner.  This is what it looked like out our windshield: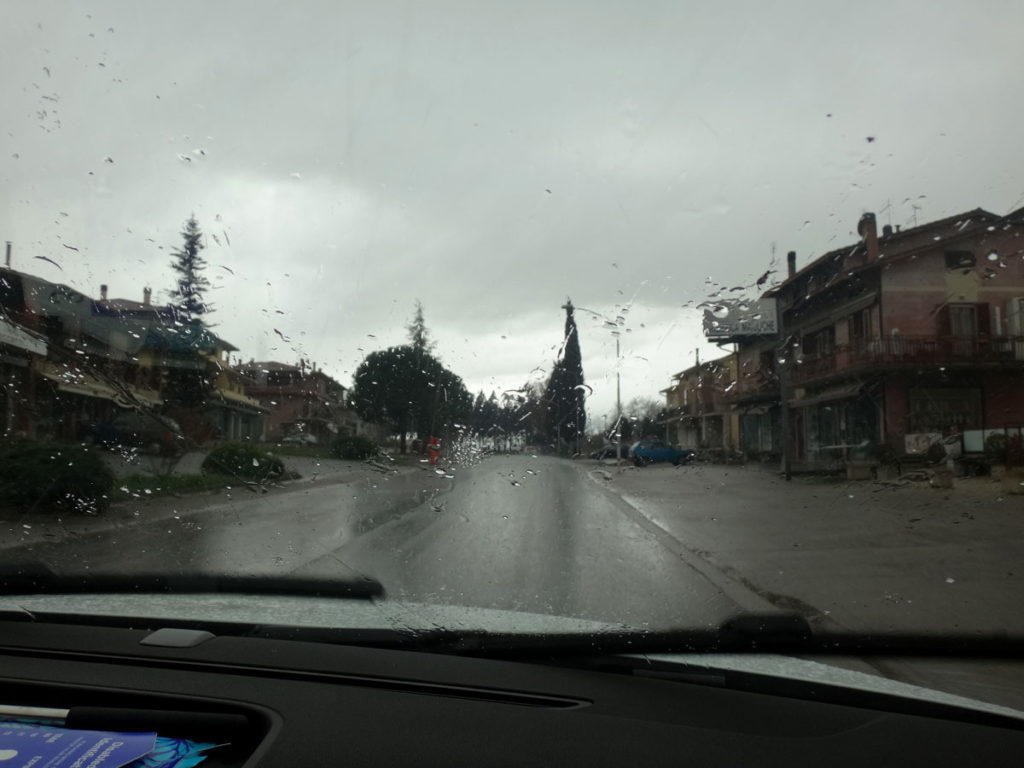 Our dash through the rain was rewarded with an outstanding dinner when we found the Osteria il Borghetto as recommended by Trip Advisor.  The tiny restaurant is easy to find, we parked right out front, and we were greeted by the owner as if we were his own family with hugs and kisses at the door.
We simply ordered the special of the day and were treated with a baked caserole as an appetizer – a delicious blend of vegetables and cheese.  Our first plate was a combination pasta in a spicy sauce that was extraordinarily well flavored with perfectly cooked pasta.  Pork loin made up our meat dish; it was accompanied with an zesty slaw and a flavorful polenta puff.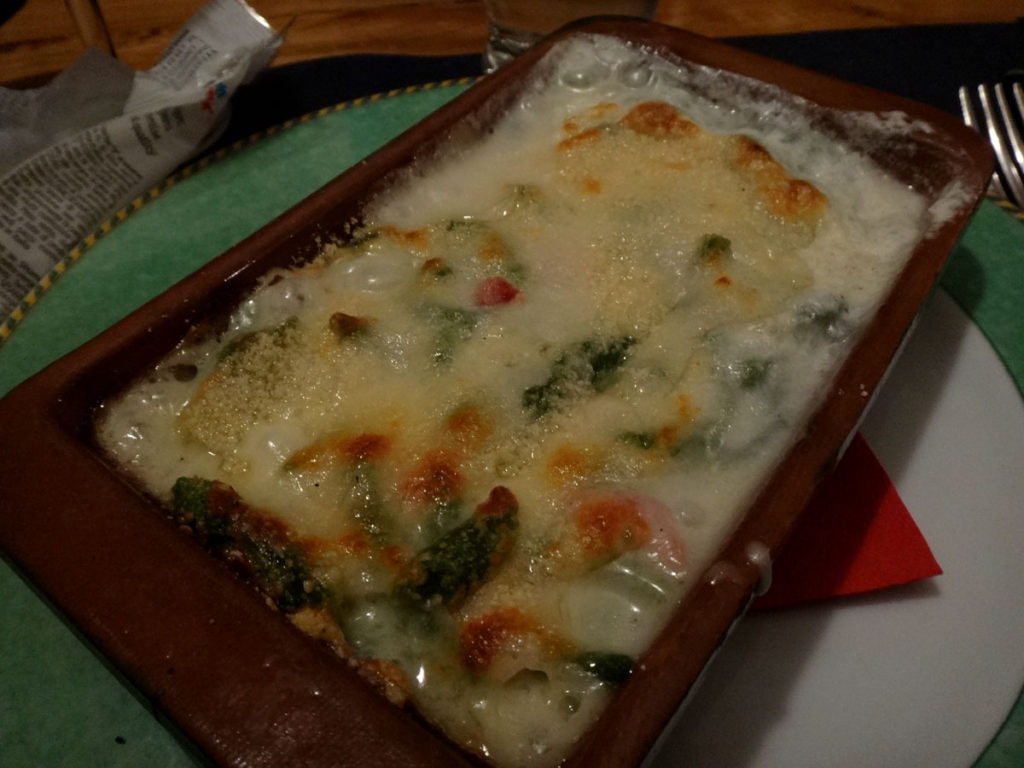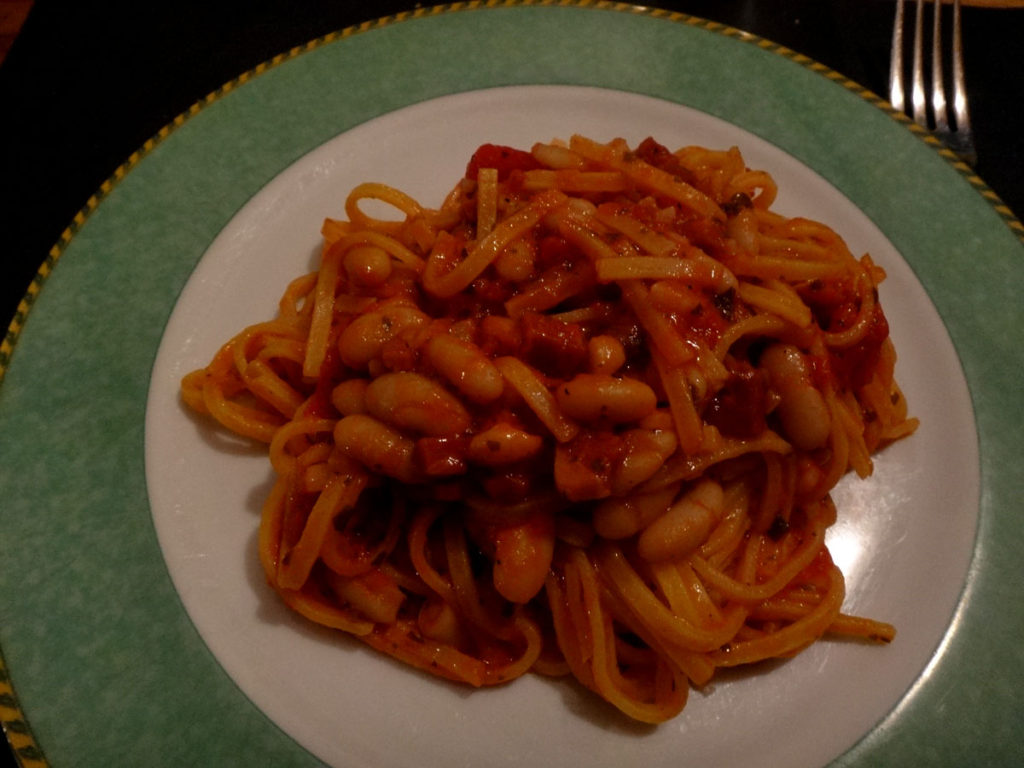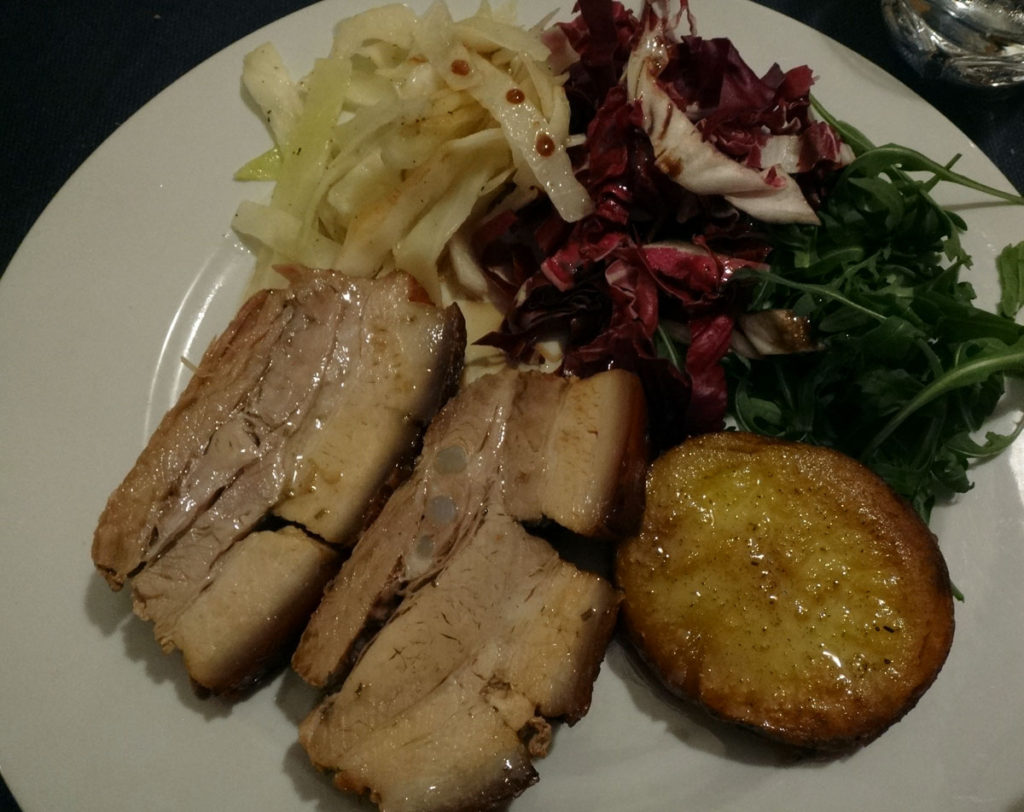 After dinner, the owner came to our table with 15-year-old balsamic vinegar.  He poured out a small teaspoonful and offered it to each of his guests.  POW!  the flavor was rich, full and sweet.  It was the perfect dessert after a heavy meal.  He told us the vinegar is a gift from a friend and he shares it with his customers each night.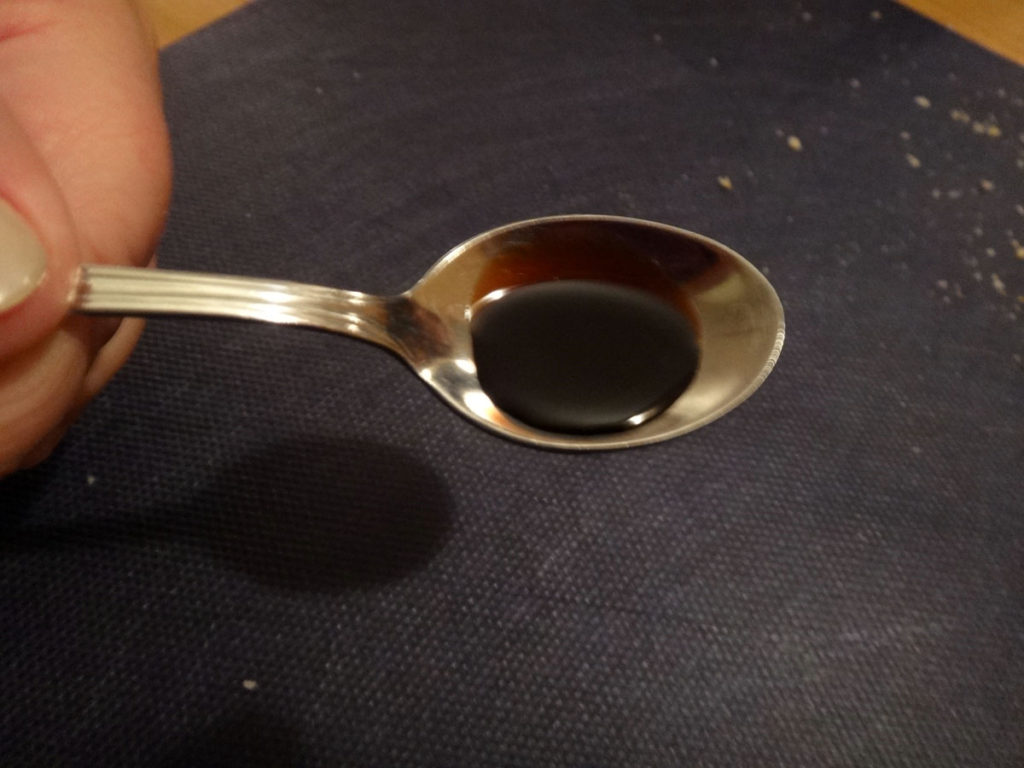 We left with more hugs all around.  What an extraordinary dining pleasure in Deruta, Italy!