The anciet town of Civita is dying smack in the middle of Italy.  Civita is a 2,500-year-old Etruscan town built on stone that has slowly eroded or crumbled.  An earthquake did in the only roadway leading into town. Once isolated by steep hills, Civita now has a long stone bridge that allows for foot traffic.  With the bridge, tourism has picked up a bit.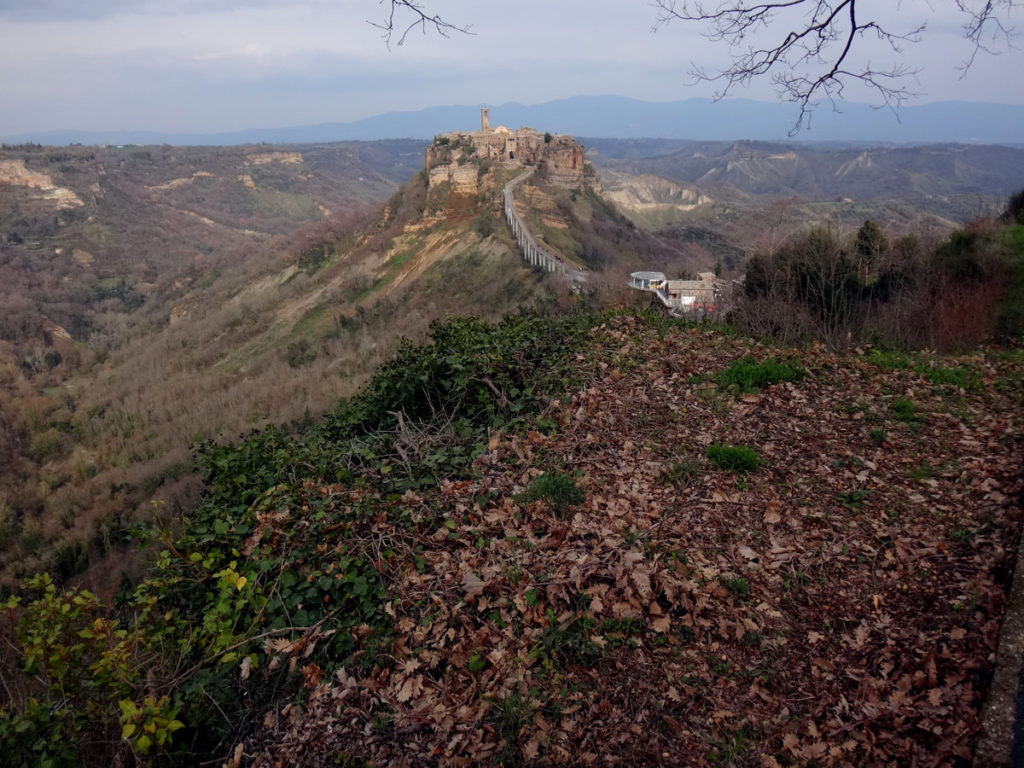 Civita is located next to the town of Bagnoregio, a nondescript town that offers parking near the foot bridge.  We had a difficult time trying to figure out where to park.  A few signs pointed towards Civita but the parking lots were just dirt lots with a machine for payment.  My advice for parking is just drive as close as you can to Civita.  When the roads stop but Civita is in sight, park there.  I felt perfectly safe staying in the car alone and enjoyed the company of a wandering cat while my sisters hiked across the stoe bridge to Civita.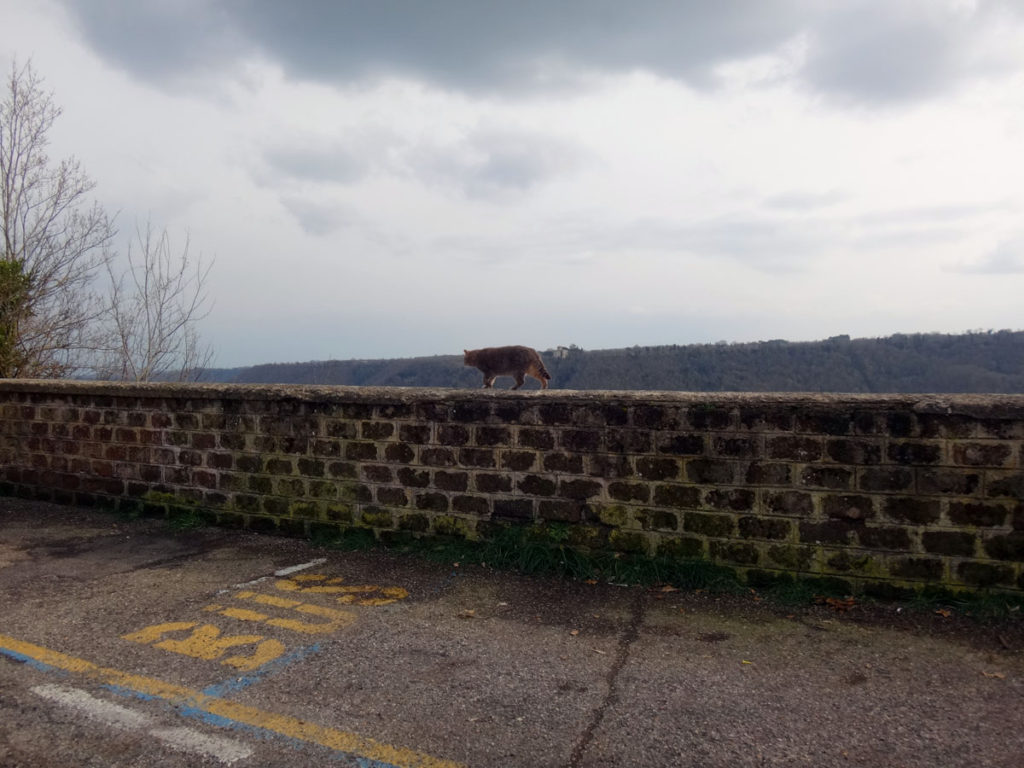 I was tired after a long day of exploring but my sisters chose to hike down the long stone staircase and across the bridge into town.  It took them about 15 minutes of walking to reach Civita, take a quick glance into the city center, and then another 15 minutes to walk back.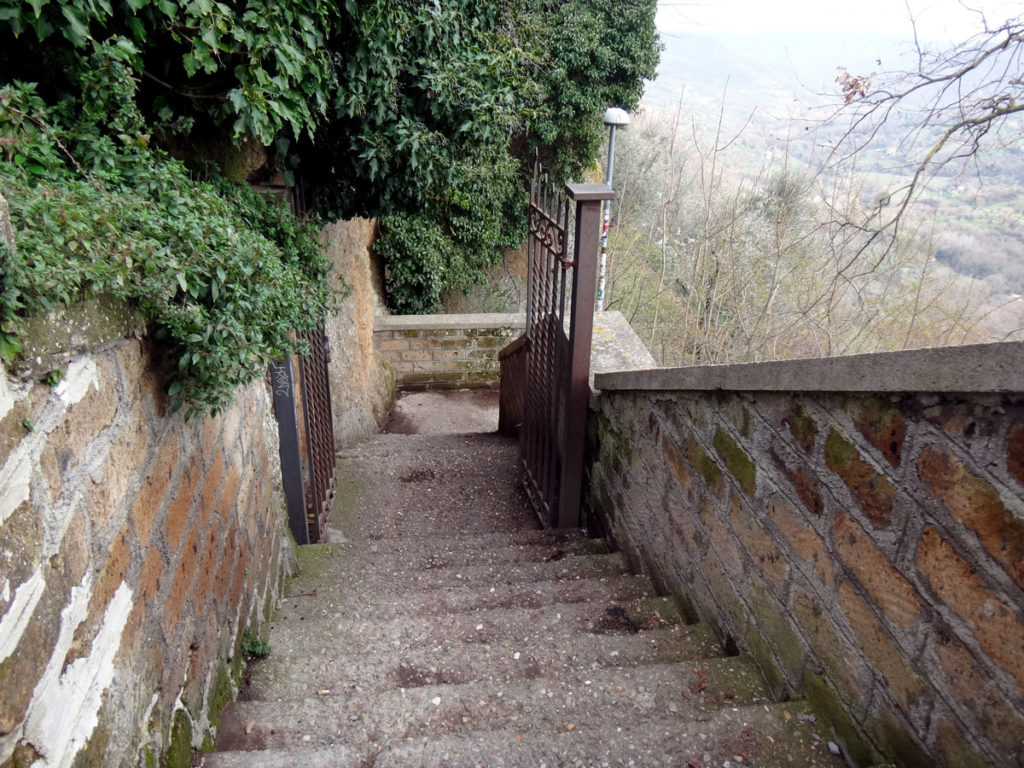 Without taking the long hike, I still enjoyed the feeling of remote Italy.  Civita is surrounded by hills that roll into a wilderness that is not expected in Italy.  The serenity of the setting was peaceful and provided the perfect ending to a long and busy day.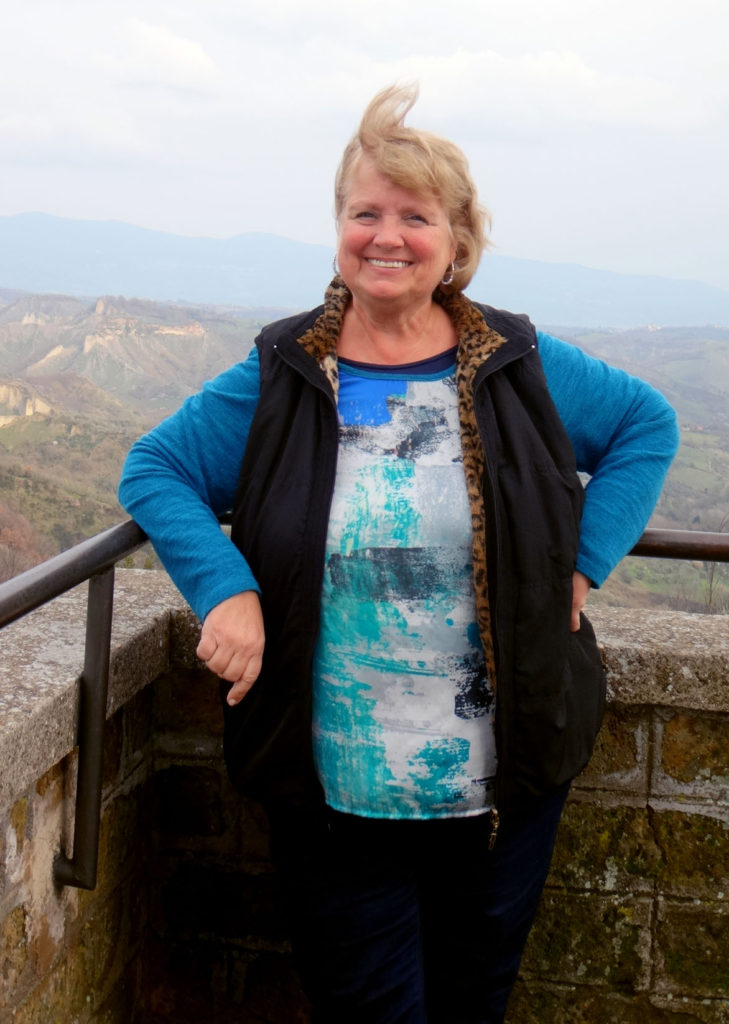 If you're looking for an interesting hill town that is low on crowds, Civita may be the town for you.  Rick Steves has also written a charming story with a lot more detail about Civita that you may enjoy.
Here's a live webcam if you'd like to see the "action" in Civita for yourself.