9,127 steps, 1 castle, 2 churches 3 culture
Basel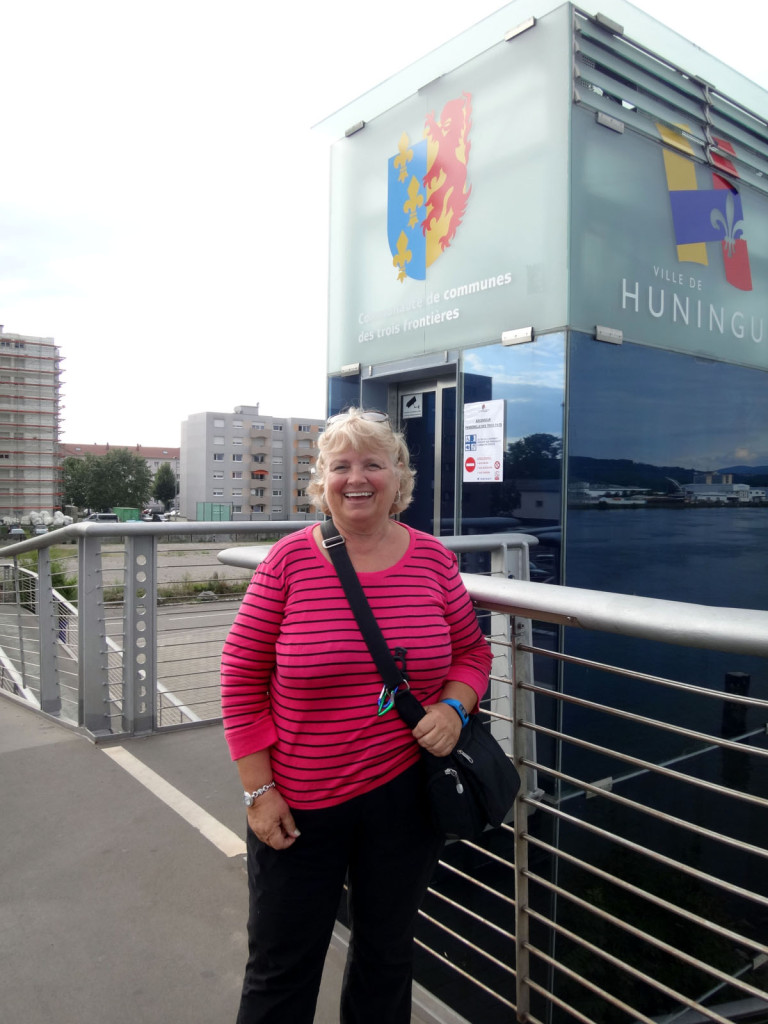 Basel, Switzerland is a little jewel in the Alsace.  (Say it like this:  Bah-sel and Alls-ace.)   One night we parked in France and walked across a footbridge to Germany for a Chinese dinner while visiting with friends from Switzerland.  It was done with about as much fanfare as parking in South Russel to have dinner in Chagrin Falls with friends from the west side of Cleveland.  No big deal to the locals but awesome to me.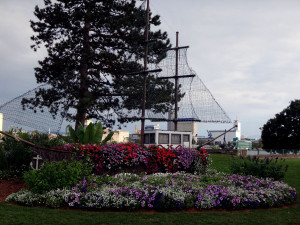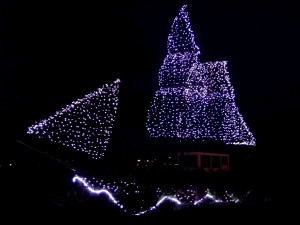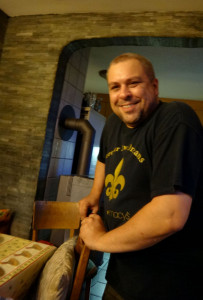 We traveled to Basel for two reasons – first to meet with Maureen's Mardi Gras friend, Stephan.  He grew up in Basel so showed us around town, plus drove us to Interlaken, Lucerne, and Girl Scout's Our Chalet.  What we thought would be a pleasant break in our travels turned out to be great fun thanks to Stephan's energy.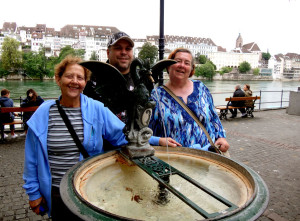 The second reason for our stay over in Basel was that we launched from Basel on our riverboat tour via Viking up the Rhine River to Amsterdam.  Basel marked a turning point in our tour as Maureen and I took the river boat, Rachel traveled to Bruges to visit friends for the week and Tracy returned home to the US.  We thought of Basel as the Viking launching pad but it turned out that Basel was a grand adventure in itself!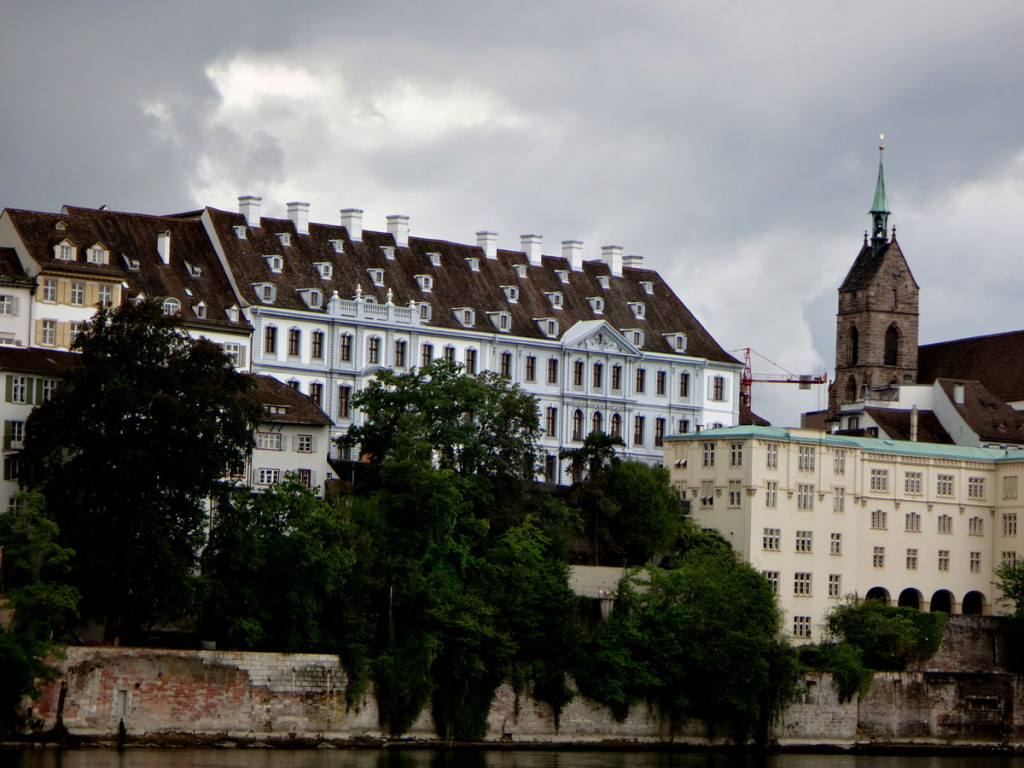 ---
Airbnb.com
We booked most of our reservations through Airbnb.com with outstanding results.  We rented real people's homes in real neighborhoods.  The homes were roomy, convenient, and reasonably priced.  For about $150 a night, three or four of us stayed in homes that were clean and comfortable, included a refrigerator, and often included a washer and dryer.  Our three criteria were that we did not want stairs (we were carrying our own luggage), we needed wifi, and we wanted to be the only lodgers.  This was our lodging in the Alsace: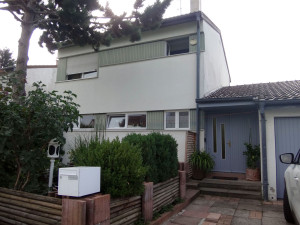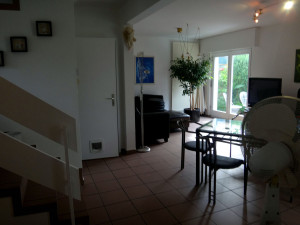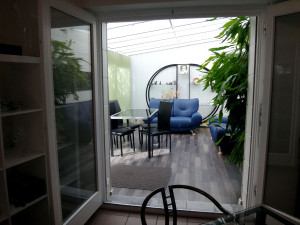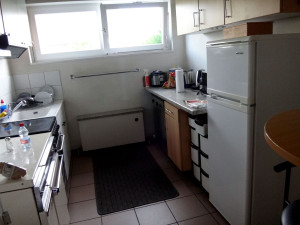 We each had our own sleeping areas (three bedrooms plus two bathrooms) and a full yard.  Our hosts even left us breakfast food in the fridge.  Absolutely perfect.
Rhine River
The Rhine River drew settlers to this important transportation hub well before the birth of Christ.  Today it remains a key stop on the Rhine.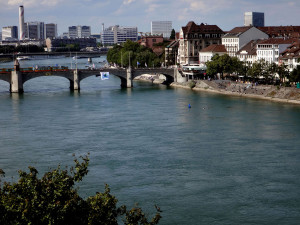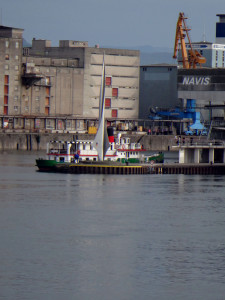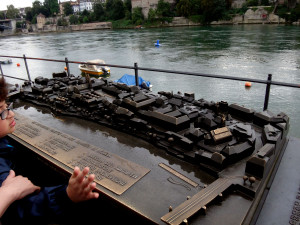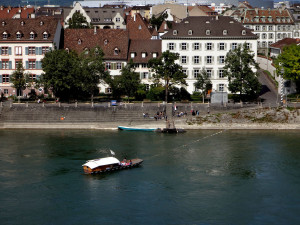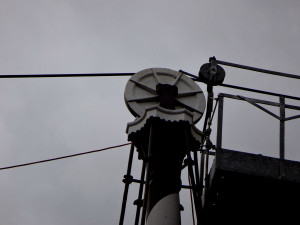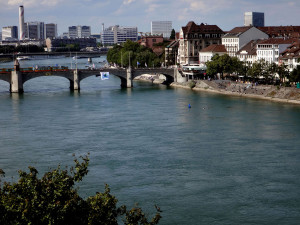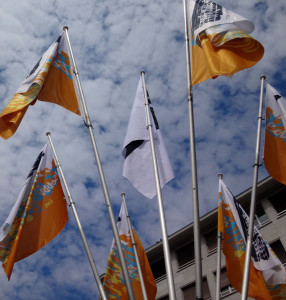 Doorways of Basel
I was fascinated by the doorways of Basel.  The doors are old, really, old.  Like before Columbus-set-foot-in-America old.  It's a simple matter of telling just how old a home is – it's written right on the front of the house.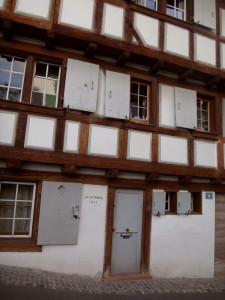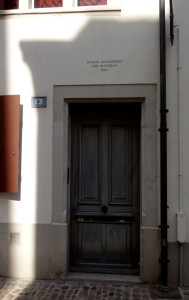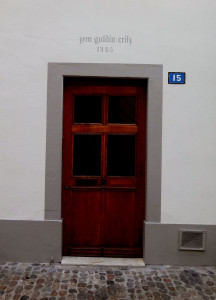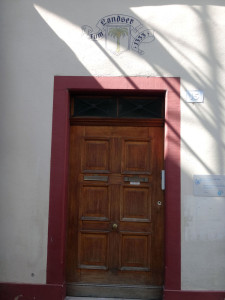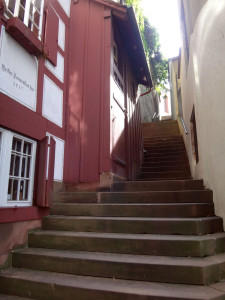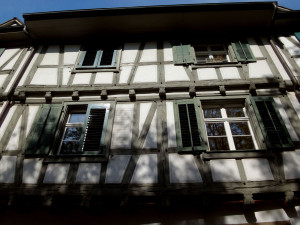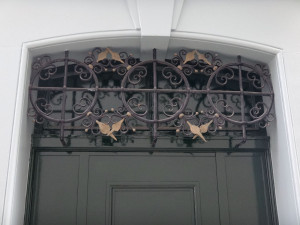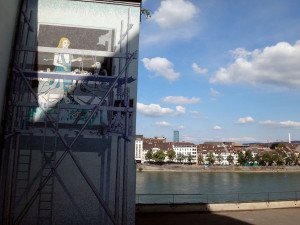 Basel's Town Hall (Rathaus Basel)
Basel's 500-year-old town hall is locally referred to as the Roothuus, a play on words that means councilhouse but sounds like red house in the Basel dialect.  This cute play of words is so appropriate because the town hall is RED.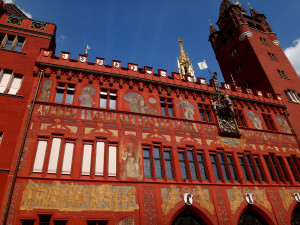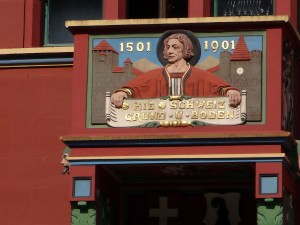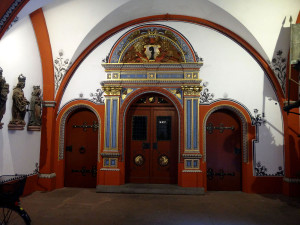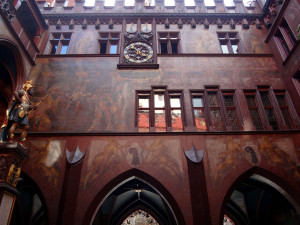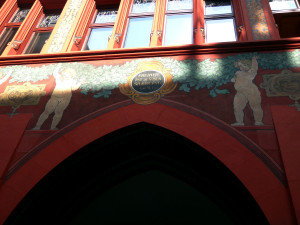 Paintings around the exterior of the Basel Rathaus extoll the virtues of citizenship: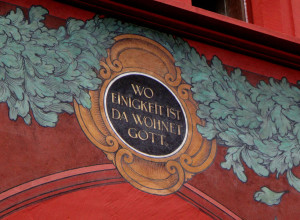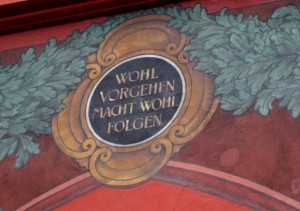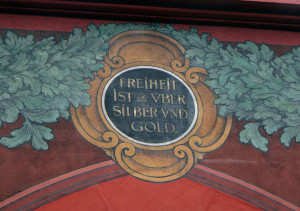 Basel Signage
Basels signs date from a time when all people could not read.  So when you hung your sign, you made sure it included a symbol of what service was offered by you.  Can you tell what these two establishments offer?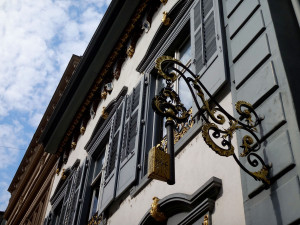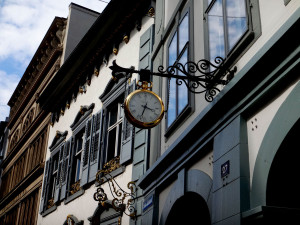 Basel's Munster (Cathedral)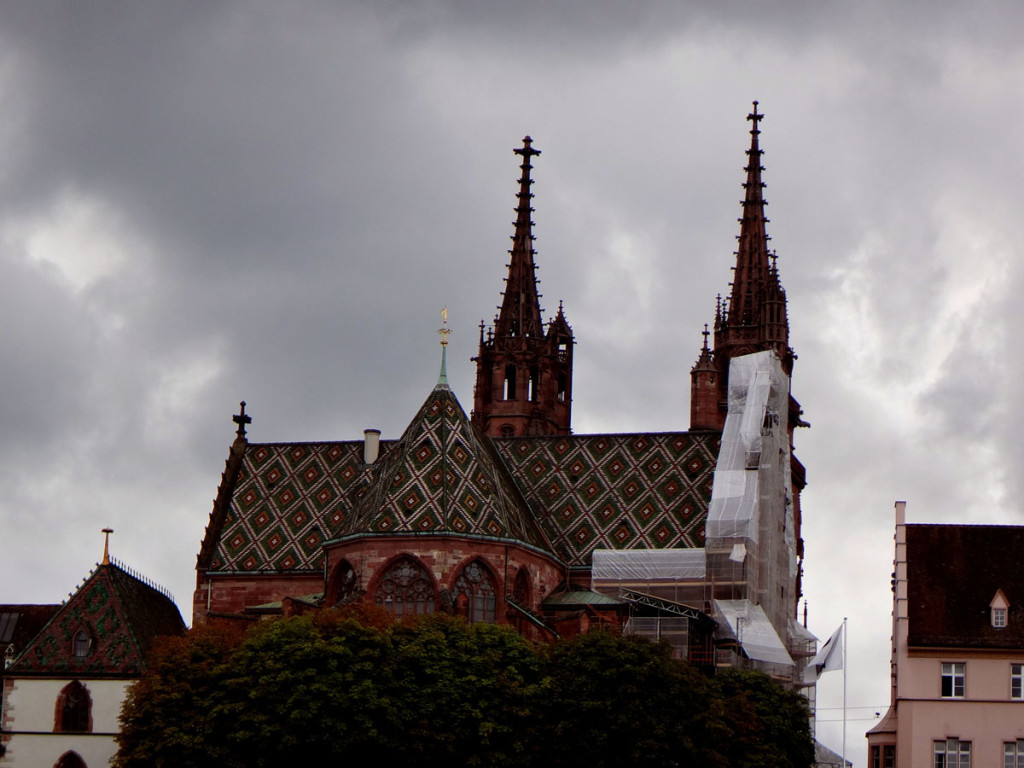 Basel's red sandstone cathedral was built by the Catholics but is now a reformed protestant church.  Many of the artworks of the cathedral were destroyed during the reformation when Huldrych Zwingli condemned idolatry and the church was stormed by townspeople.  The colorful roof tiles can be seen from all over Basel, making a good landmark for touring.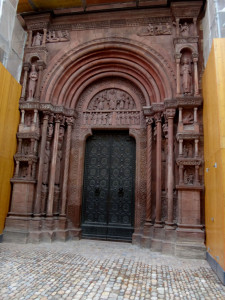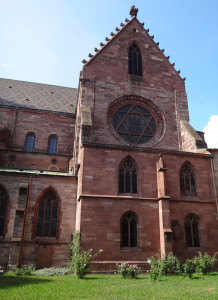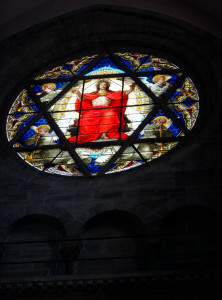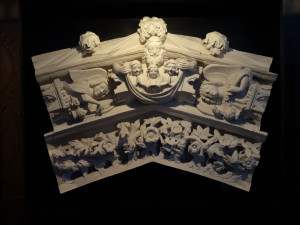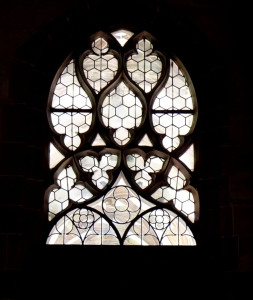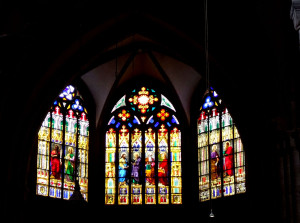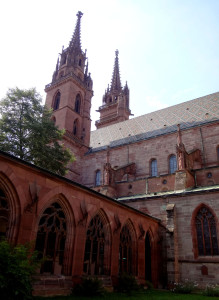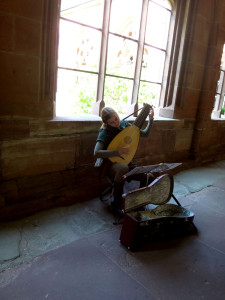 Bathrooms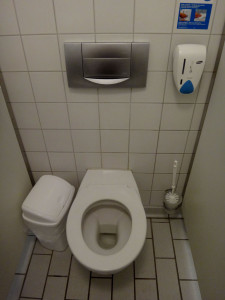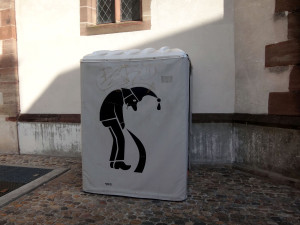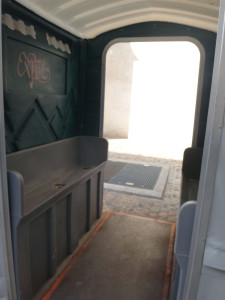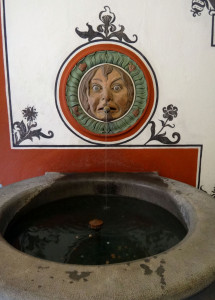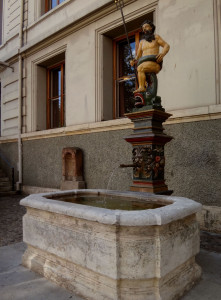 Real Fondue!
Stephan invited us to his home for authentic cheese fondue with his parents.  Ladies, this man is available and he's a catch!  Not only is he a humorous host, he's also a great cook.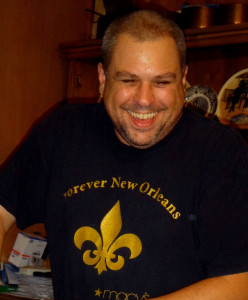 We were so lucky to visit Stephan's family home and meet his charming parents.  These dishes are part of his mother's collection.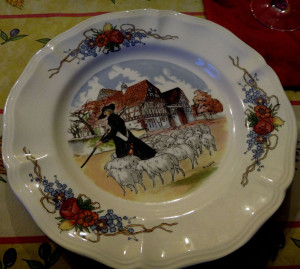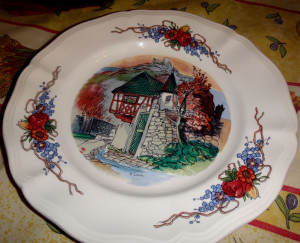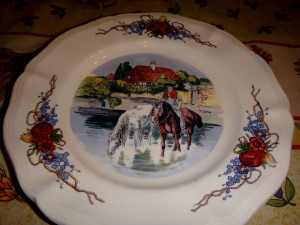 International Dining
We got to see Switzerland through Stephan's eyes as his home rather than a destination.  He said when he was born, his family was living in France (or was it Germany?) but when it came time to give birth, his parents made sure Stephan was born across the river in Switzerland so he would have Swiss citizenship like his parents.  Stephan thinks nothing of traveling between France, Germany and Switzerland but it was a huge treat for me.
We parked our car in France and crossed the Rhine River via a footbridge to Germany for a Chinese food feast with Stephan and his parents.  The food was prepared with a light hand and just delicious.  Stephan waived off the doggy bags and told us people don't carry away left over food like we do in America.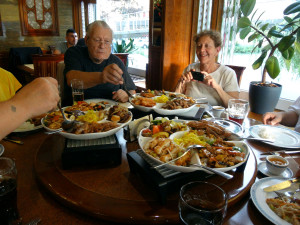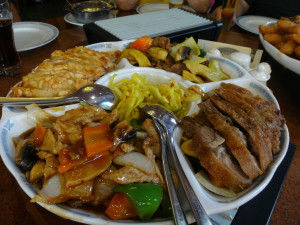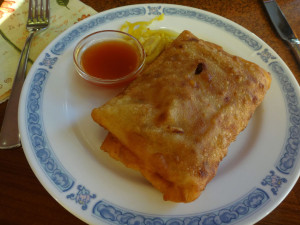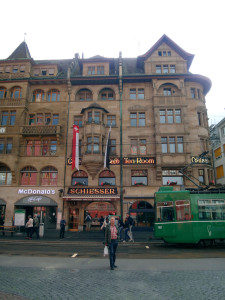 Switzerland's independence
Stephan's very proud of his heritage and he should be.  Switzerland's legacy of independence has been hard-won and is protected with vigilance.  For example, fortified caves strengthened during WWII still line the mountains and until the very recent past, every home and building was required to have a bomb shelter.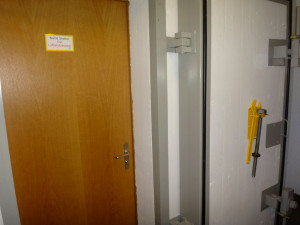 Driving in Switzerland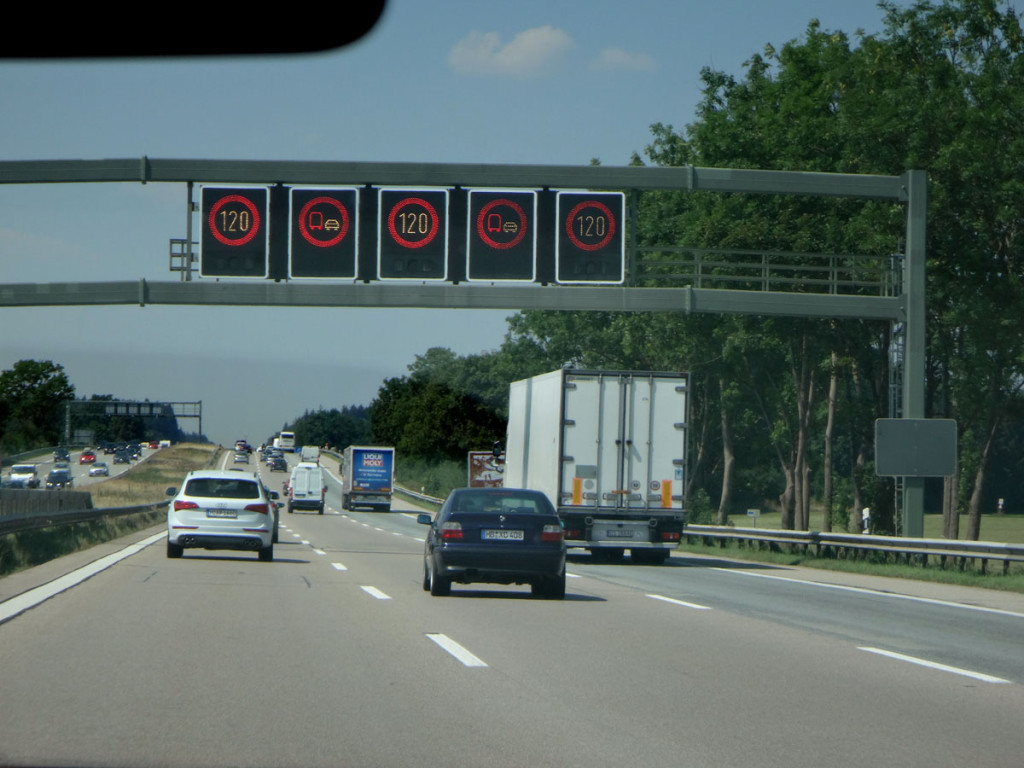 Stephan drove us swiftly through crowded city streets, breath-taking mountain passes, and flawless freeways punctuating the ride with lots of "asshole!" and "shitty drivers!" He pointed out special spots with colorful remarks and skipped most of the touristy stuff that was beginning to jade us.  Of course, every time something didn't go our way during the rest of our trip, we'd look at each other and say, "assholes!"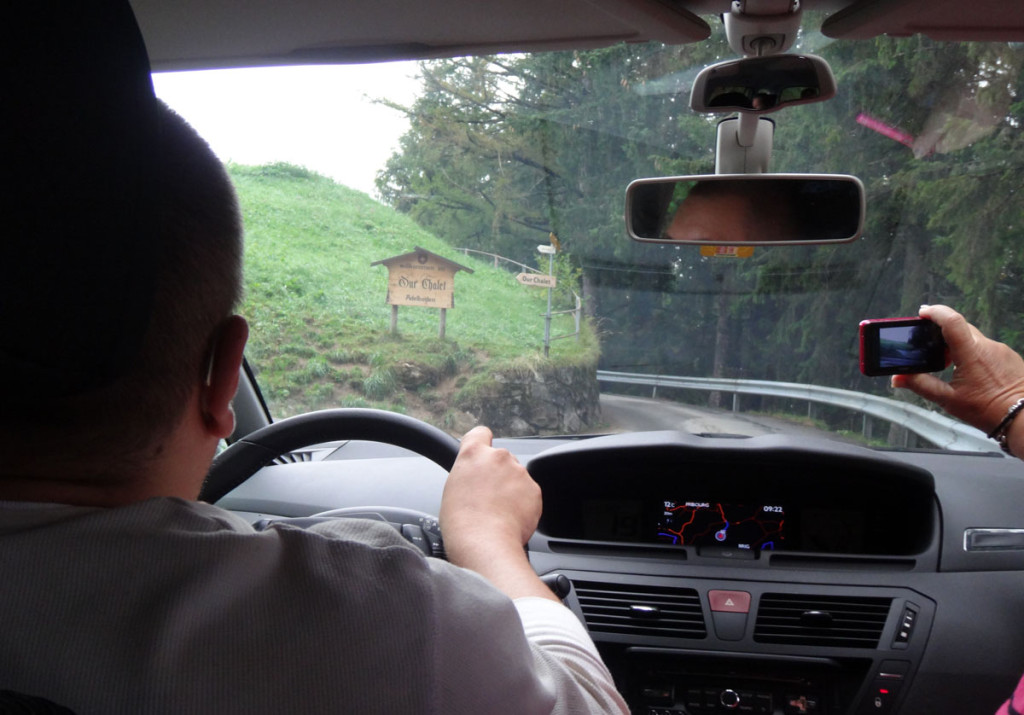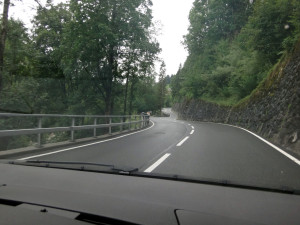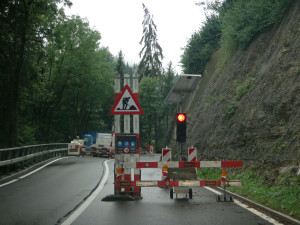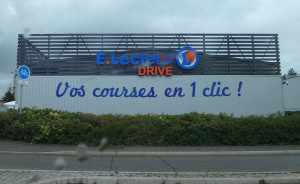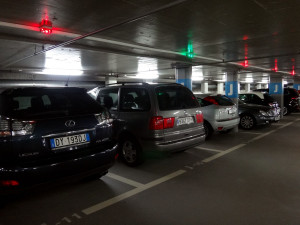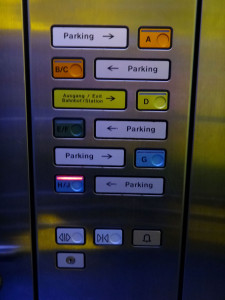 Basel street scenes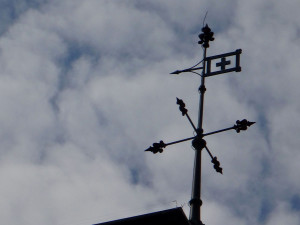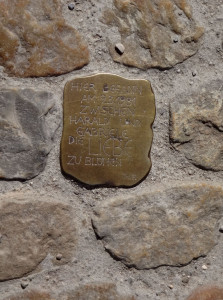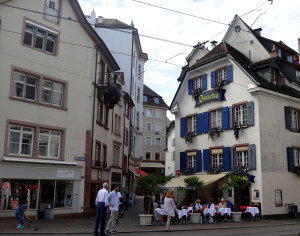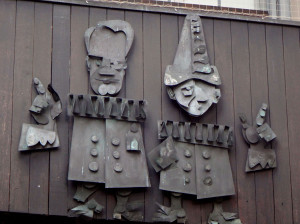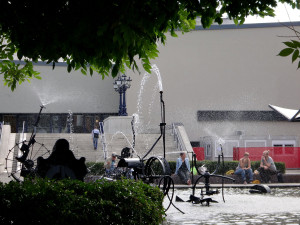 This quirky water feature included several steam-punk-like water fountains that were interesting to look at, yet strange.  I think I lacked context to understand what was going on – yet, I watched fascinated.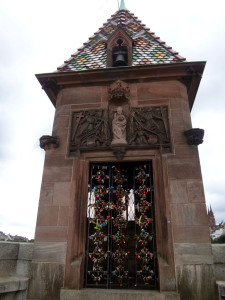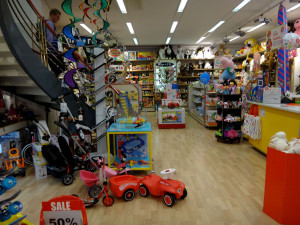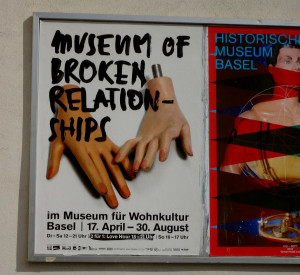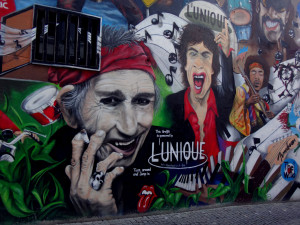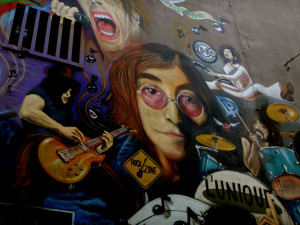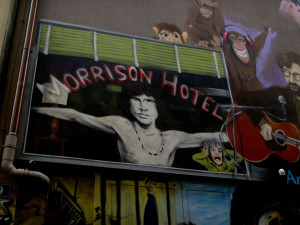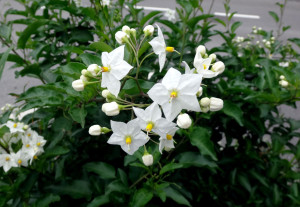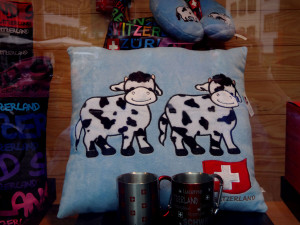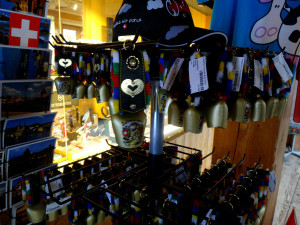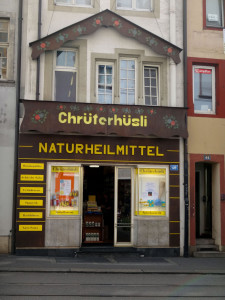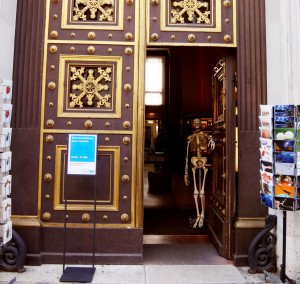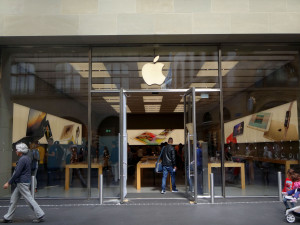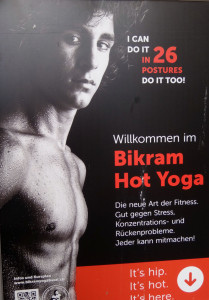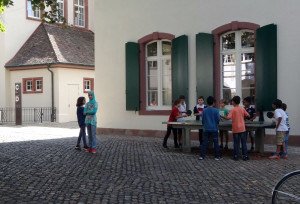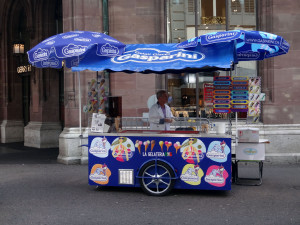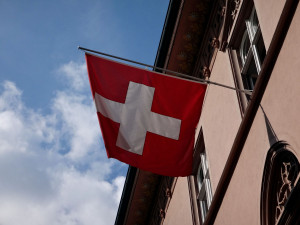 Basel is the best!
It was hard saying good-bye to Stephan and his family.  They were caring hosts with a twinkle in their eyes that said happy times were close by.
I looked for information on Basel and tourism and found almost nothing on the internet or in tour books.  But Basel is lively, happy, livable, and worth time to visit.  I found it in many ways to be more approachable and more interesting than Lucerne and definitely a better destination than Zurich.  So let's keep this between us so it doesn't get over-run with tourists:  Basel is a worthy destination in Switzerland.