Girl Scout's World Site:  Our Chalet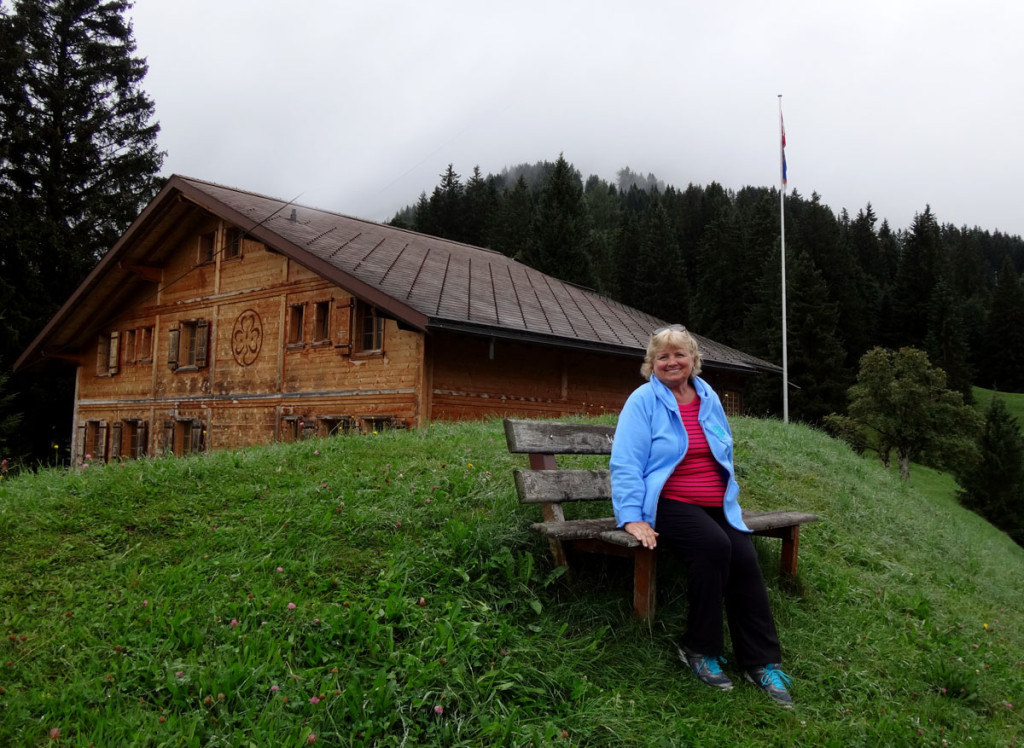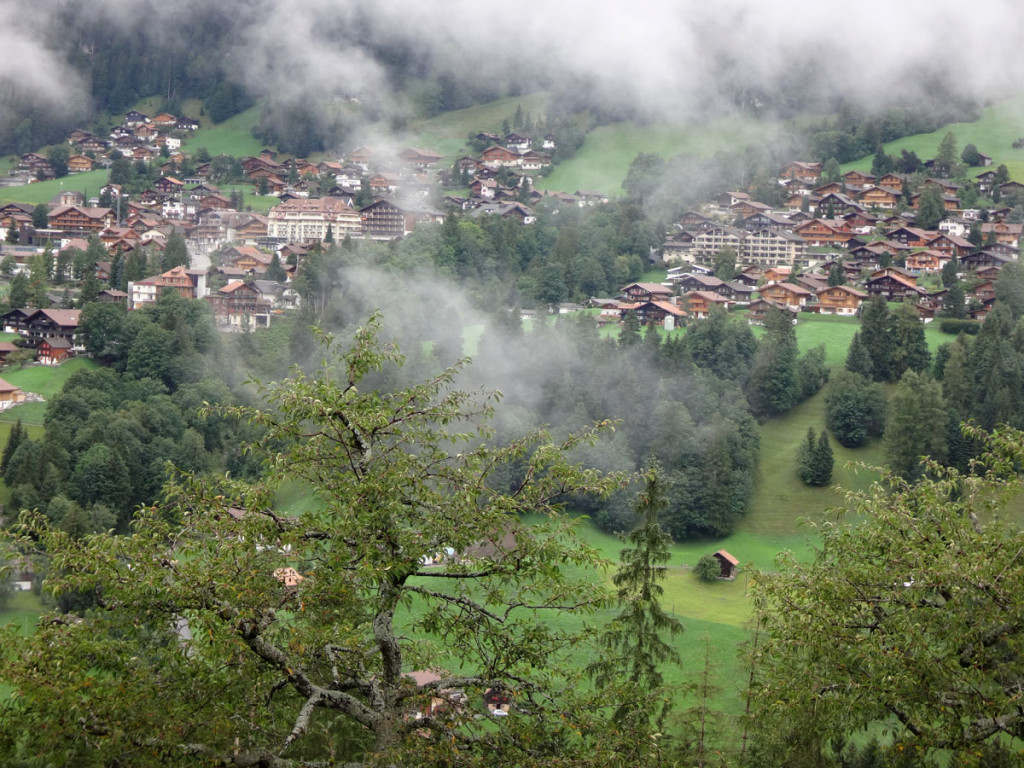 A visit to the Girl Scout's Our Chalet was a must for our journey because Maureen, Tracy, Rachel and I got to know each other more than 25 years ago through an on-line chat site on Prodigy for Girl Scout leaders.  We were all leaders of Girl Scout troops looking for ideas that worked for other leaders throughout the country.  While finding ideas, we also found each other.
We were once a group of more than 100 men and women who chatted day and night – you'll never believe what one person can do with a bandanna or a can of pie filling and a box of cake mix.  Our troops got the great benefit of Girl Scout ideas from people we never would have met locally — this was before the growth of the internet — but we made friends for life.  We are now a group of about 12 and we still talk daily, throughout the day.  But for this very special trip, there are four of us:  Maureen from New Orleans, Tracy from Richmond, VA,  Rachel from Columbia, MD and Barbara from near St. Petersburg, FL.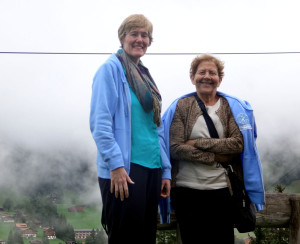 So, of course, we had to visit Our Chalet, WAGGGS world center in the Bernese Oberland.  I expected a big camp site in a chalet high in the Swiss alps with caper charts, places to cook, paths to climb, and lots of camp fire circles.  That's exactly what we discovered.  I was surprised to find the site a bit smaller than expected and quite shabby due to the constant use of troops from all over the world.  But it's a camp site, not a resort.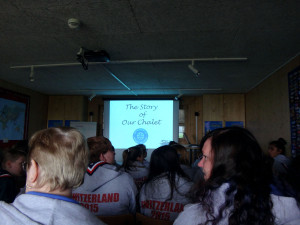 In spite of cold and spotty rain (which marked so many of our camp outs as leaders),  I was so excited to finally visit Our Chalet. There was a big troop of girl guides and boy scouts staying there from England and like every camp out I've ever been on, we became quite friendly very quickly.  We received an orientation video and tour with this troop from the interns.
Interns are selected from all over the world to spend six months at Our Chalet in one of four areas:  kitchen, program, guest services, or marketing and communications.  During our stay, I had a chance to speak with a charming intern from Oregon who was taking a brief break after her freshman studies in biology to live at Our Chalet.  She introduced me to a guide from Zimbabwe who was practicing her English and to a husband-wife team from England.
On the day that we visited, the husband had been hiking when he discovered a suitcase alongside the road.  When it was still there on his return trip, he picked it up and brought it to Our Chalet.  He said sooner or later someone would claim it.  You could tell the husband-wife team knew exactly how to interact with guests:  be quick, be friendly, get out.
Our photos tell a better story of Our Chalet.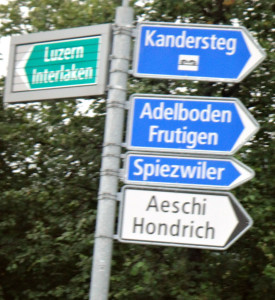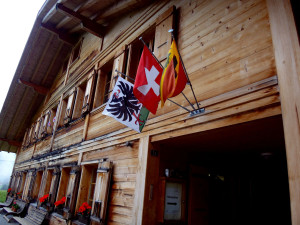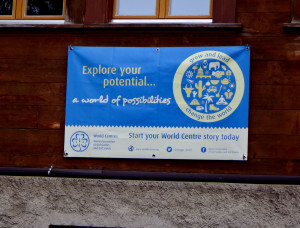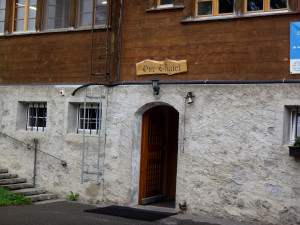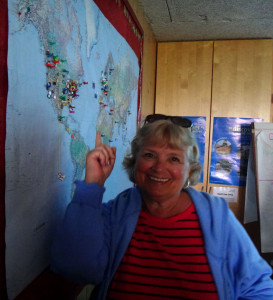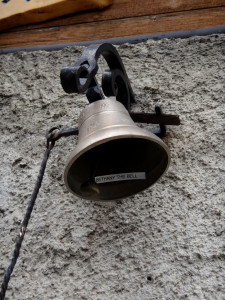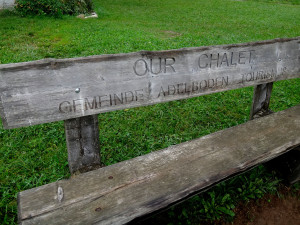 Our Chalet, Adelboden, Switzerland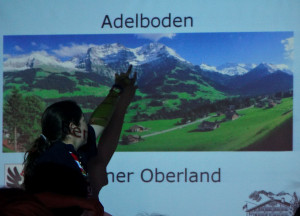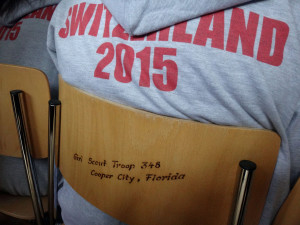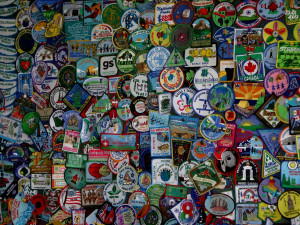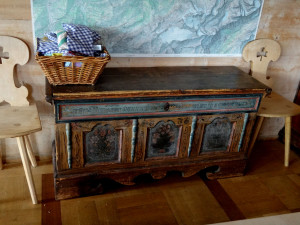 A visiting troop of girl and boy scouts from England hiked up to Our Chalet singing and skipping. We arrived by car at the chalet huffing and puffing.